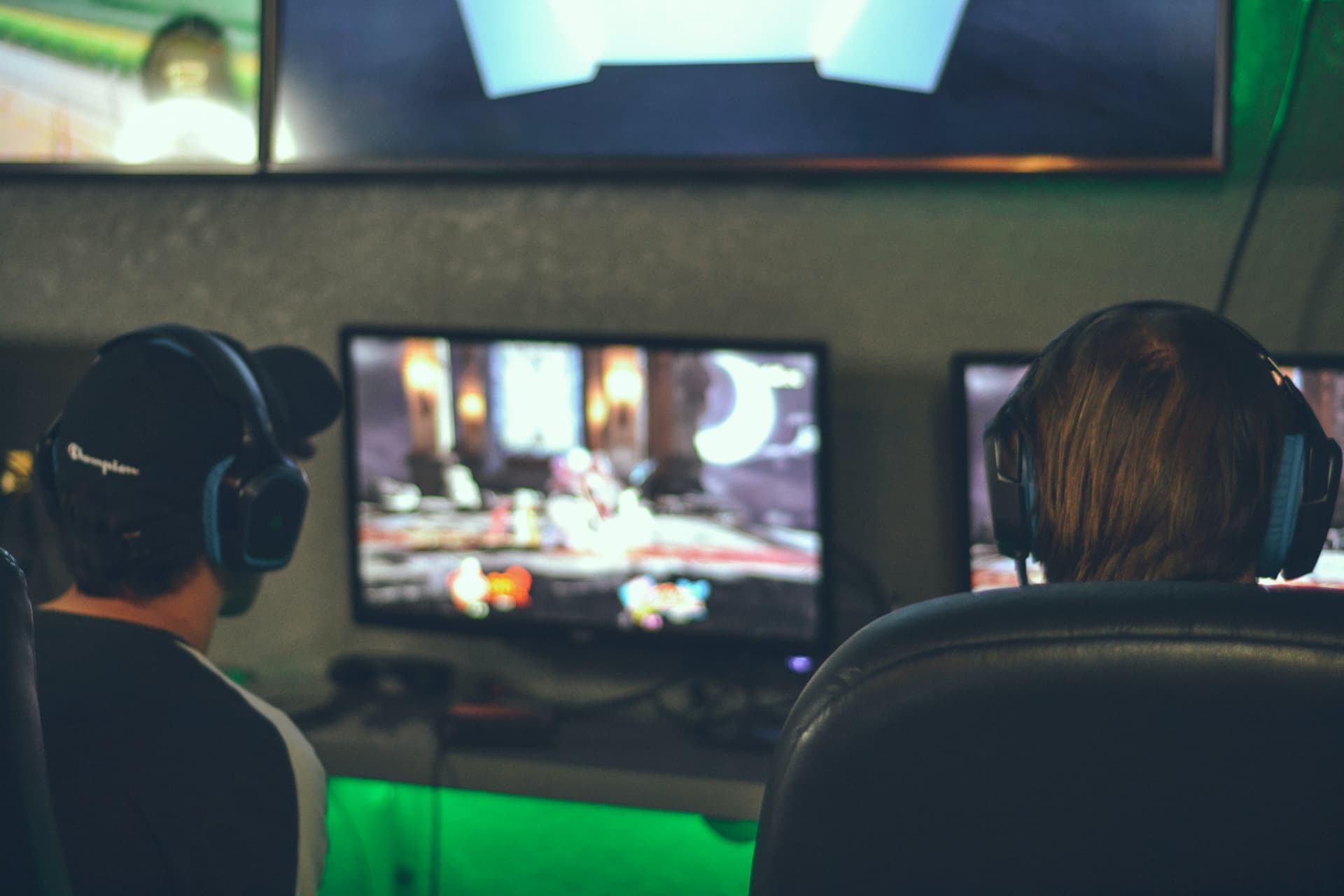 How Much Do Esports Players Make?
Video games have never been thought of as a viable source of income by many people. Nevertheless, plenty of professional esports players earn respectable wages, and some make millions. Some of these esports players earn money from tournament prizes and are approached by organizations who want to sponsor them.
Esports tournaments and prize money awarded during certain events can impact how much these gamers earn in the same way they do in other sports professions. Some games and events pay much higher than others; however, players have to consider that competition can be extremely high.
For esports players, earning a steady salary or pulling in the higher award amounts depends heavily on their type of player. Keep reading to learn more about how these players make their money and just how much esports players can earn.
How Do Esports Players Make Money?
There are many options and opportunities for earning money in the esports industry if players are good at what they do. While the industry is still relatively new, talent and hard work are often rewarded.
Here are a few ways esports players can make money:
Tournament Earnings
Depending on the game and level of the tournament, esports players can earn quite a bit of money from participating in tournaments. Some events, especially for games such as Dota 2 or CS: GO (Counter-Strike: Global Offensive), can bring in prize winnings upwards of $200,000 and, in some cases, in the millions for team players.
Salary Earnings
Team participation is an area of esports that many players enjoy. Those who play on a team can earn a steady salary, depending on where they live and their sponsor organization. While they may earn a monthly salary, they are often paid generously for tournament play.
Sponsorship Earning
Many organizations enjoy sponsoring esports players who have proven their worth in the industry. Sponsors such as Audi help create revenue for esports players through prize earnings, salaries, and various competitions.
Streaming Earnings
Platforms such as YouTube and Twitch have made it possible for gamers to earn revenue by streaming their gameplay and charging a monthly subscription price. These streaming events have gamers worldwide wanting to learn how to play their favorite games, such as League of Legends.
Media Earnings
Media rights is another way esports players can earn money while doing what they enjoy most. Most of this money is trickled down to their sponsors or coaches, but it still adds quite a lot.
Merchandise Earnings
Many esports players, much like other sports players, offer various merchandise that their fans can purchase in support. These players often also earn a portion of ticket sales during multiple tournaments.
How Much Do Esports Players Make?
Knowing how Esports players make their money makes it easy to see how they can easily earn quite a bit of money. From cash prizes to merchandise and team play to sponsorship earnings, esports players have the potential to acquire just as much as other sports players.
While those just starting are more likely to make lower salaries, some who have been at it longer can earn millions of dollars. This, of course, depends heavily on the game they choose to play and how good they are in all aspects of the game.
Esports players who play games such as League of Legends, Dota 2, and CS: GO typically receive higher earnings if they are reasonably better than other games in the industry. This is because these games are popular, and there is more competition since more players tend to play them.
Since the beginning of the esports industry, many players have taken the top of the ranks for both earnings and championships. Many of these players are why others who enjoy gaming enter the world of esports.
Check out these top-ranked players that have played some of the highest-grossing games on the esports market:
Johan Sundstein. Otherwise known as N0Tail in the world of gaming, he has made it his mission to specialize in Dota 2 has earned at least $7 million throughout his esports career thus far. Johan has acquired this and his bragging rights by participating in more than 100 tournaments for the game.
Jesse Vainikka. Known as HerAx in the gaming world, it is well known for being one of the top gamers in Dota 2. HerAx has earned more than $6 million through various earning opportunities, including participating in more than 60 tournaments.


Anathan Pham. In the gaming industry, ana has successfully played Dota 2, earning more than $3 million in tournaments and other opportunities. Ana has also reached fame for being one of the youngest players in the gaming world.
Kyle Giersdorf. Winning the title of Fortnite World Cup has earned this esports player more than $3 million. These earnings are from tournament play as well as other opportunities. Winning the title of Fortnite World Cup has earned this esports player more than $3 million. These earnings are from tournament play as well as other opportunities.
Seeing what these successful esport players earn can make any halfway decent gamer want to drop everything and dive into the world of this industry. It is important to remember that these top earners have been at it for quite some time.
Most of the esports top earners have played these games since they were in their teens. Many of these players did not start playing and earning right away. Like players of other sports and professionals in other industries, they had to make their way to the top.
How Do You Become an Esports Player?
If you find yourself fascinated with the level of commitment or even if the dollar signs have you wanting to hang up your day job to become a professional esports player, you may want to consider a few factors. Remember that these top-earning gamers have taken quite a bit of time to get where they are, so earning that much money may take you a bit of time.
Follow these tips to help you break into the world of esports:
1. Get over yourself: There are winners and losers in any game. You can expect, especially when you are losing. Do not take it personally, but learn from it.
2. Choose one game: Choose a game and learn everything you can about it. Focusing on one game can allow you to understand the game in and out to the point where you can anticipate what your opponent will do.
3. Play by the rules: Most successful esports players know the rules and abide by them during any game or tournament. Do not be a sore loser. Be fair.
4. Enter as many tournaments as possible: You never know how good you are until you start playing competitively. Enter events; even if you lose, keep trying.
5. Get the attention of sponsors: When you begin to establish yourself in the esports world, start seeking sponsors who may be willing to take a chance on you.
Overall, the esports industry is excellent for those who live and breathe video games. It has come a long way since game playing is considered a waste of time. In today's day and age, esports players can earn not only a decent salary but are making more than people who took the traditional career path.
Esports | Dota2 | Csgo | Professional esports | Betting on esports | League of legends | Esports players