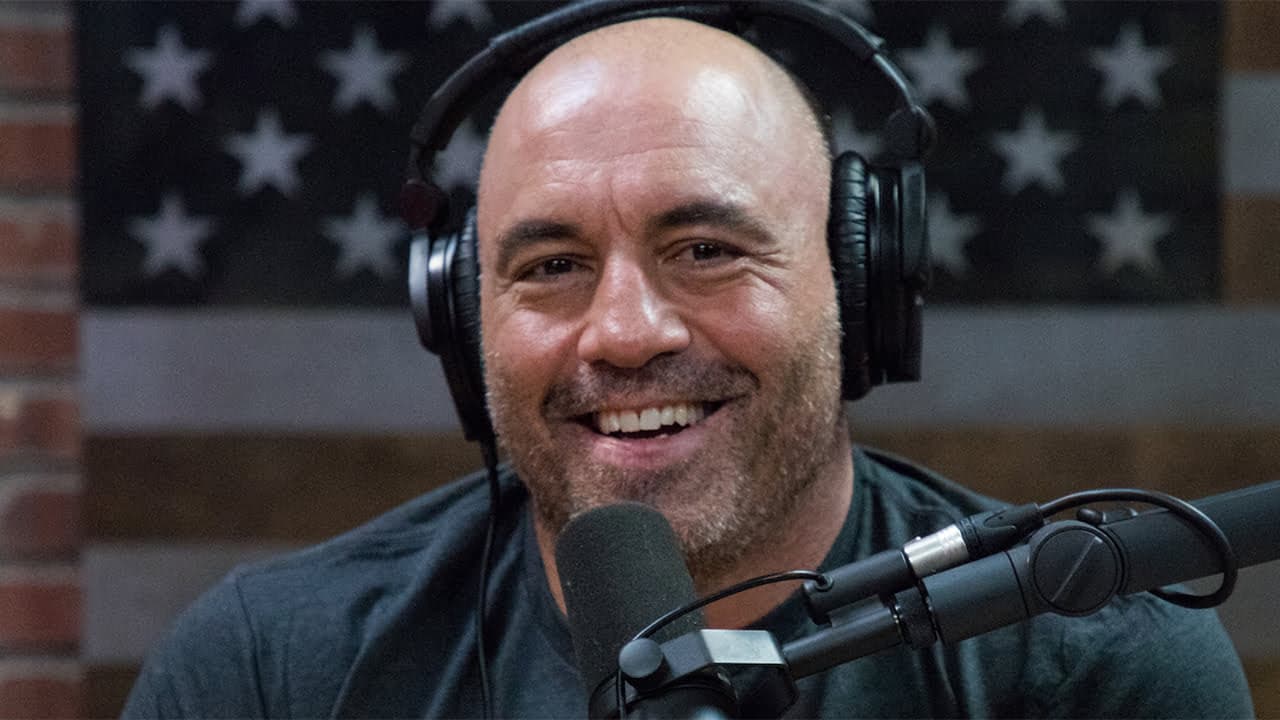 Joe Rogan: Controversy and His Involvement in Cryptocurrency
If you have been on any news or entertainment platform lately, then you have probably heard of Joe Rogan and the controversy with his Spotify podcasts. While many people have shown opposition to the podcaster and comedian, many more have shown support for him.
Joe Rogan has been at the forefront of an ever-growing conflict that stemmed from his podcast, "The Joe Rogan Experience," featured exclusively on the Spotify platform. The controversy has to do with Rogan's views on a variety of topics, including COVID-19 and comments featuring racial slurs.
Keep reading to discover what this controversy is about and Rogan's involvement in cryptocurrency.
Who is Joe Rogan?
Joe Rogan is an American comedian and podcaster whose show, "The Joe Rogan Experience," has millions of followers on the platform Spotify. In 2019 alone, it is said that his show attracted more than 150 million viewers who downloaded at least one of his podcasts.
While previously known for being a commentator for mixed martial arts bouts, he is currently recognized as one of the most controversial voices in the podcast world. His no-nonsense comments on just about every topic have gotten him quite a bit of attention from both supporters and nonsupporters.
Although his target audience is the younger male generation, he has recently attracted the attention of many others. His views tend to follow those of the libertarian party.
What is the Controversy Surrounding Joe Rogan About?
When it comes to controversy, no one knows it better than Joe Rogan since his podcasts tend to stir them up consistently. While the podcaster is a big believer in saying what is on his mind, many viewers have disagreed with his approach.
Here are a few of the controversial issues that have surrounded this podcaster:
Racial slurs stemmed from his use of the "N" word in his podcasts

Supposedly spreading misinformation about COVID-19 and the vaccines

Taking controversial medication to treat his COVID symptoms

Comments about the transgender community

Misinformation about the Oregon wildfires
While these are only a few of the issues that Rogan has gotten himself into trouble with, there are most likely several more throughout his career, as he is often known for saying things people don't want to hear.
In his most recent controversy, many musicians and other celebrities have either threatened to leave Spotify or have left over comments Rogan has made. The ultimatum was given to Spotify after videos were released to show Rogan making various racial slurs on the air.
He had reportedly discussed white man vs. black man theories as well as made racial comments, including the "N" word, many times within the show. A compilation of this show and many others went viral and kicked off a widely discussed issue.
Many celebrities and musicians have viewed this latest uproar to be the last straw when it comes to supporting a platform that allows this type of behavior. Much controversy surrounds the issue, and Spotify has also received some backlash.
According to various sources, Spotify has backed Rogan by saying that despite his comments about race and spreading misinformation about other issues, they will not begin silencing voices since it sends a bad message and Spotify regards itself as a freedom of speech platform.
What are Joe Rogan's Views on Cryptocurrency?
During one of his podcasts, Joe Rogan interviewed Adam Curry, who is a podcaster and an internet entrepreneur who is knowledgeable about cryptocurrencies like Bitcoin. The interview included topics such as various cryptocurrencies like Bitcoin and Ethereum as well as the metaverse.
While Rogan has been upfront, even during this interview, about not knowing much about crypto, he has mentioned that he "has a lot of hope" for the digital assets. Curry went on to explain the differences between the different coins.
During the interview, Rogan stated that he sees that Bitcoin and Ethereum are the two main types of crypto on the market. He went further to explain that as he sees things, it is either going to make for a new normal for many people, or it is not going to work at all. It is a little surprising that he isn't all in on cryptocurrency because of his libertarian views.
Does Joe Rogan Own Cryptocurrency?
Although Rogan has claimed many times over the years that he has very little understanding of cryptocurrencies, he has also reportedly made a case for it being the new normal. When it comes to owning the digital asset himself, there has been much speculation.
Rogan has had on his podcast several entrepreneurs who are in the thick of the cryptocurrency world. Through these interviews, even though Rogan is pretty vocal about the most controversial issues, he reportedly asked many thoughtful questions along the way, living up to what he is known for.
As far as whether Joe Rogan owns any cryptocurrency has left some people writhing to know. It was rumored that despite not knowing much about the digital asset, he does own some Bitcoin and other types of crypto.
There has been much speculation as to an offer he reportedly received from Spotify for the exclusive rights to host his show back in 2021. Supposedly this offer came about as Rogan's show has grown in popularity over the years.
The deal that he was offered is said to have been more than 100,000 Bitcoin just so that Spotify could be the exclusive supporter of Rogan's podcast. This is hearsay, however, and it is not known whether or not he took the deal. Since he seems to have a fascination with Bitcoin and other cryptocurrencies, it is no surprise that he owns even a small amount.
The bottom line is that Joe Rogan is a podcaster who began his podcasting career as an MMA commentator. Although this is still something he does, his shows tend to go towards more controversial issues than that.
When it comes to Joe Rogan's involvement in cryptocurrency, it is said that even though he does not know much about it, he is still an investor. This just goes to show that even Joe Rogan, king of saying it like it is, isn't afraid of a little risk.
Joe rogan | Bitcoin | Ethereum | Cryptocurrency | Controversy | The joe rogan experience