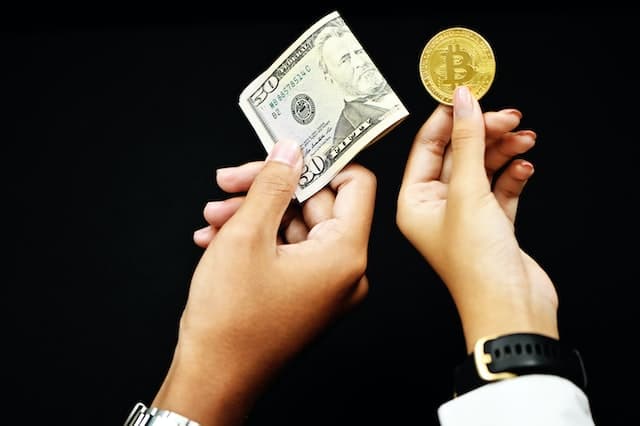 Places You Can Pay with Bitcoin in Texas
The use of Bitcoin and other cryptocurrencies has skyrocketed since they first came on the scene. Since the inception of crypto, investors have chosen to put their money into bitcoin to either hold, trade, or even use to purchase everyday goods and services.
If you live in Texas, the Bitcoin craze has not been much different with people investing in various forms rapidly. Many retailers have jumped on the bandwagon to allow purchases to be made using digital currency, even some that are in or ship to the Lone Star State.
To discover what businesses allow you to pay with Bitcoin and other cryptocurrencies, you will need to do a little research. Keep reading to learn more about where you can pay with Bitcoin in Texas and why all other businesses have not jumped on the bandwagon.
Can You Use Cryptocurrency as a Way to Purchase Goods and Services in Texas?
According to the Texas Virtual Currency Act of 2021, the state of Texas has become a frontrunner in terms of allowing crypto like Bitcoin to be used as a valuable exchange for goods and services. This means that if you have invested in crypto, you may be surprised at the places you can use it.
Since this came into existence, more and more businesses in Texas have started allowing the use of Bitcoin as an acceptable means of currency exchange. This means Texans across the state have been able to pay for their goods and services using Bitcoin if they have chosen to invest.
While there are only a handful of businesses that are doing this right now, it is important to understand that it will most likely grow over the next several years. This is also because Texas government officials would like nothing more than to see the state be and remain the frontrunner in the crypto economy.
What Types of Businesses Allow You to Use Bitcoin in Texas?
While businesses are allowing consumers to use Bitcoin as a means of payment, there are only a few industries that are currently doing so. Although that is the case, it will likely change shortly.
Companies that have a strong online presence and sell around the world are the biggest frontrunners in the cryptocurrency realm currently. This is because they have better means to make this happen since their businesses are connected to the internet.
Here are some of the top business types that allow you to use Bitcoin in Texas:
Technology companies

Retail stores

Coffee shops

Grocery stores

Home improvement stores

Communications organizations

Restaurants
While this list is not exhaustive, it should give you a better idea of the kinds of businesses that are allowing crypto transactions. While these are just a few, there are many more that are expected to join the crypto community soon.
Places You Can Pay with Bitcoin in Texas
Below are some of the companies which allow customers to pay with Bitcoin. Some of these companies are not as well known as others, however, they may become more popular since they offer something not everyone else does.
If you are curious about the various types of places you can pay with Bitcoin in the Lone Star State, keep reading.
Starbucks
Although there was some initial controversy about whether they would offer Bitcoin as a way to pay for purchases, Starbucks now offers this payment method. This is mostly because they have partnered with the Bakkt app to allow this type of payment to work. Since Starbucks stores have popped up all over Texas, it is no surprise that this is the preferred payment method.
Amazon
Whether you live in Texas or another country, you have probably purchased something from Amazon and had it delivered to your home. With Amazon warehouses showing up all over the world, including the Lone Star State, people who have Bitcoin can choose this as a payment method when they check out on Amazon.
Home Depot
Being one of the biggest hardware retailers in the world, many people are surprised to discover that they take Bitcoin as one of their payment methods. This is done through their checkout system, called Flexa, which is installed on every register. So if you live in Texas and shop at Home Depot either online or in person, feel free to use your Bitcoin!
Dallas Mavericks
Although not a retail store, except for the gift stores and such, you can still use your Bitcoin to pay for your various purchases if you attend a Dallas Mavericks game. This includes not only tickets to the basketball games but also merchandise and food that you need while you are enjoying the game. This shouldn't come as a surprise since Mark Cuban is a huge fan of cryptocurrency (and also the owner of the Mavericks!)
Overstock
Many people shop at Overstock.com for their great deals on just about anything for your home at discounted prices. If you have purchased anything lately on their website, then you may have noticed they offer the payment method option of using crypto. This includes those that will be shipped to states such as Texas.
Can You Use Bitcoin Debit Cards at Retailers in Texas?
Keep in mind that any debit card, whether it is issued from your local bank or through a cryptocurrency exchange, can be used in most cases. As long as it has the Mastercard or Visa label, it can be used just as any other debit or credit card.
This means that if you are shopping either online or in person in the Lone Star State, you can use your Bitcoin debit card as a method of payment. Whether you are purchasing food, gas, or any other product or service, as long as they accept credit cards, you are good to go.
The bottom line is that since Texas is leading the charge of pulling more and more businesses into the crypto economy, these same companies are allowing the use of crypto as a form of payment. Whether you choose to shop in the store or online, you should be able to use your Bitcoin for the purchase.
Texas | Bitcoin | Spending bitcoin | Buy with bitcoin | Bitcoin credit cards | Bitcoin debit cards