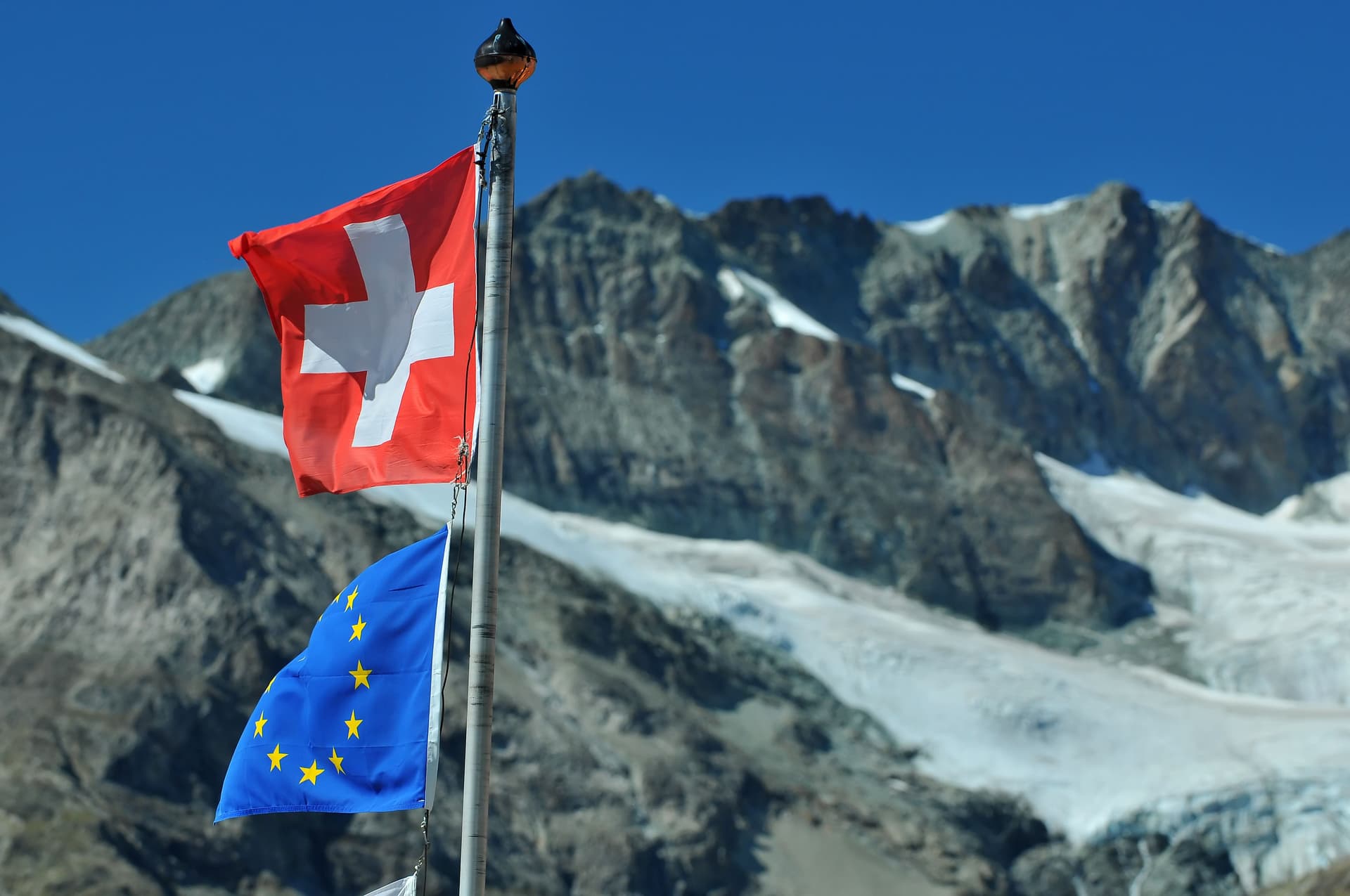 Maerki Baumann, One Swiss Bank Accepting Crypto
For a long time, Switzerland has been a major banking center for individuals and organizations globally. The term "Swiss account" is common among banking and investment circles for good reason. In Switzerland, it is illegal for the banks to reveal the names of their account holders, according to the Banking Law of 1934.
This law protects client privacy the same way doctors protect patient data and lawyers protect client information. This feature makes the option of Swiss banking attractive to people who want full anonymity and privacy. Now, the country is gradually opening its protective doors to cryptocurrency holders.
The popularity of digital currencies has been gathering momentum among the general public, especially since the fourth quarter of 2017. Currently, the Ethereum Network alone records activity from over 1 million different wallet addresses. As more people adopt cryptocurrency, more businesses looking to take advantage of the growing user base, emerge within the field.
These businesses need a way to securely store the money (fiat and cryptocurrency) generated from these businesses. Unfortunately, banks have been skeptical and unwelcoming towards cryptocurrency so far. This skepticism is largely due to the rate of theft and cases of fraud within the industry. Banks also find it difficult to trace and verify the exact source of these funds and as a result, compliance with anti-money laundering regulations becomes more difficult.
In a world where the Swiss financial market has always been more tolerant than the banking systems in other countries, it is generally expected that Switzerland's banks should be open to accepting cryptocurrency and the privacy it affords investors. Unfortunately, it's not the case as these banks are just as hesitant to handle any cryptocurrency-related funds as other banks. However, some of Switzerland's banks, like Maerki Baumann, are defying the status quo by opening their doors to crypto asset storage.
Maerki Baumann
Zurich-based private bank, Maerki Baumann recently announced that it will offer its services to cryptocurrency and blockchain firms. According to the bank, due to their limited knowledge of cryptocurrency prices and volatility, they will only offer a limited number of services. The statement reads:
"Maerki Baumann closely monitors the development of these investment vehicles and the underlying regulation without our commitment to engage in this area. This concerns investments in cryptocurrencies as well as the technologies required to trade and store these instruments. We currently see cryptocurrencies as alternative investment vehicles, but we have limited experience and data (prices, volatility, trading volumes) available in our house, "
For now, the bank will not provide cryptocurrency investment services but will act as custodian for funds generated from blockchain-related businesses. Maerki Baumann will also work to connect experts in the field with clients who are in need of their services.
Maerki Baumann is not the first Swiss bank to offer banking services to cryptocurrency startups and investors. According to Bloomberg, Falcon Private Bank, another Zurich-based bank, announced that it will accept cryptocurrency-generated funds from investors. The bank also stated its intentions to screen all potential clients to avoid money-laundering activities.
By opening its doors to cryptocurrency, Maerki Baumann is giving a chance to crypto-holding Swiss citizens who were forced to carry out their banking activities elsewhere. In the absence of a Swiss banking option, most of these investors have been safely storing their funds with other financial institutions like the Bank Frick Liechtenstein.
Bank Frick Liechtenstein
The Bank Frick Liechtenstein currently accepts crypto-related funds and even offers investment support to clients. The Balzers-based bank was the first one in Liechtenstein to open its doors to digital currency. Originally a custodian bank for financial intermediaries, Bank Frick Liechtenstein began offering trading and secure offline storage for five leading cryptocurrencies, including Bitcoin (BTC), Ethereum (ETH), Bitcoin Cash (BCH), Litecoin (LTC) and Ripple (XRP).
The bank carries out its secure trading once a day according to a fully regulated bank process framework with an offering aimed at its regular user-base, professional market participants and financial intermediaries. This allows them to easily invest in any of the five cryptocurrencies that the bank supports.
Trading can also be carried out with US dollar, euro, and franc deposits. The bank is a particularly attractive option for investors, not just because it was the first bank in Liechtenstein to accept cryptocurrency funds, but because it offers high-level protection against theft of crypto assets. To achieve this type of security, the bank holds all digital assets in cold wallets that have no contact with the internet.
Bank Frick also claims to subject all cryptocurrency investments to the same measures as its traditional banking activities. This means that crypto-holding clients have to pass through the same verification processes as traditional banking clients. The bank has found ways to tailor its new services to financial intermediaries who can, in turn, offer better crypto services to their customers and diversify their portfolios in the process.
Among its various services, Bank Frick also launched a basket tracker based on the top two major cryptocurrencies: Bitcoin (BTC) and Ethereum (ETH). Since the launch, the bank has recorded value increases of up to 360%.
What Does Cryptocurrency Adoption From Both of these Banks Mean For the Future?
The acceptance of cryptocurrency-related funds by Maerki Baumann is a huge step towards the evolution of the global banking system where Switzerland currently sits at the center of. This new development allows cryptocurrency investors access to top-tier banking services in a globally trusted system.
Bank Frick Liechtenstein is also creating a gateway for further acceptance of cryptocurrency within the CHF area. If clients feel protected by the banks' policies, more customers will invest in digital assets because the security of their crypto fund is guaranteed. It may be instrumental in helping the industry achieve any of the following two things:
Encourage widespread global banking support for crypto-related funds: Banks exist to serve their customers and are always looking for new ways to do so. Despite the risks associated with the industry, the fact remains that there is a profitable market in cryptocurrency that the banks can find ways to benefit from. With Maerki Baumann leading the charge, banks may follow in their footsteps and work to mitigate the industrial risks.

As a result of a cause-effect relationship, provision of banking support as mentioned above will, in turn, encourage the emergence of more businesses. This will boost growth and increase the population of blockchain professionals who can work together to tackle the issues within the industry that hinder mainstream adoption.
In general, Switzerland is working on drafting regulations that are beneficial to both banks and investors. When these regulations are put in place, banks will be able to accept crypto accounts without the current skepticism and worry.
Due to the hesitance of Swiss banks to accept cryptocurrency, the country's position on the ranking of ICO funds raised has dropped from second to sixth place. Currently, offshore financial centers like the Cayman Islands and the British Virgin Islands occupy the leading positions.
Final Thoughts
While these banks are still widely unsupportive of cryptocurrency assets, the presence of proper regulations and pressure from customers who hold such assets may force a change of stance.
Banks | Bitcoin | Bitcoin adoption | Bitcoin banking | Blockchain technology | Cryptocurrency | Fintech | Maerki baumann | Swiss banking