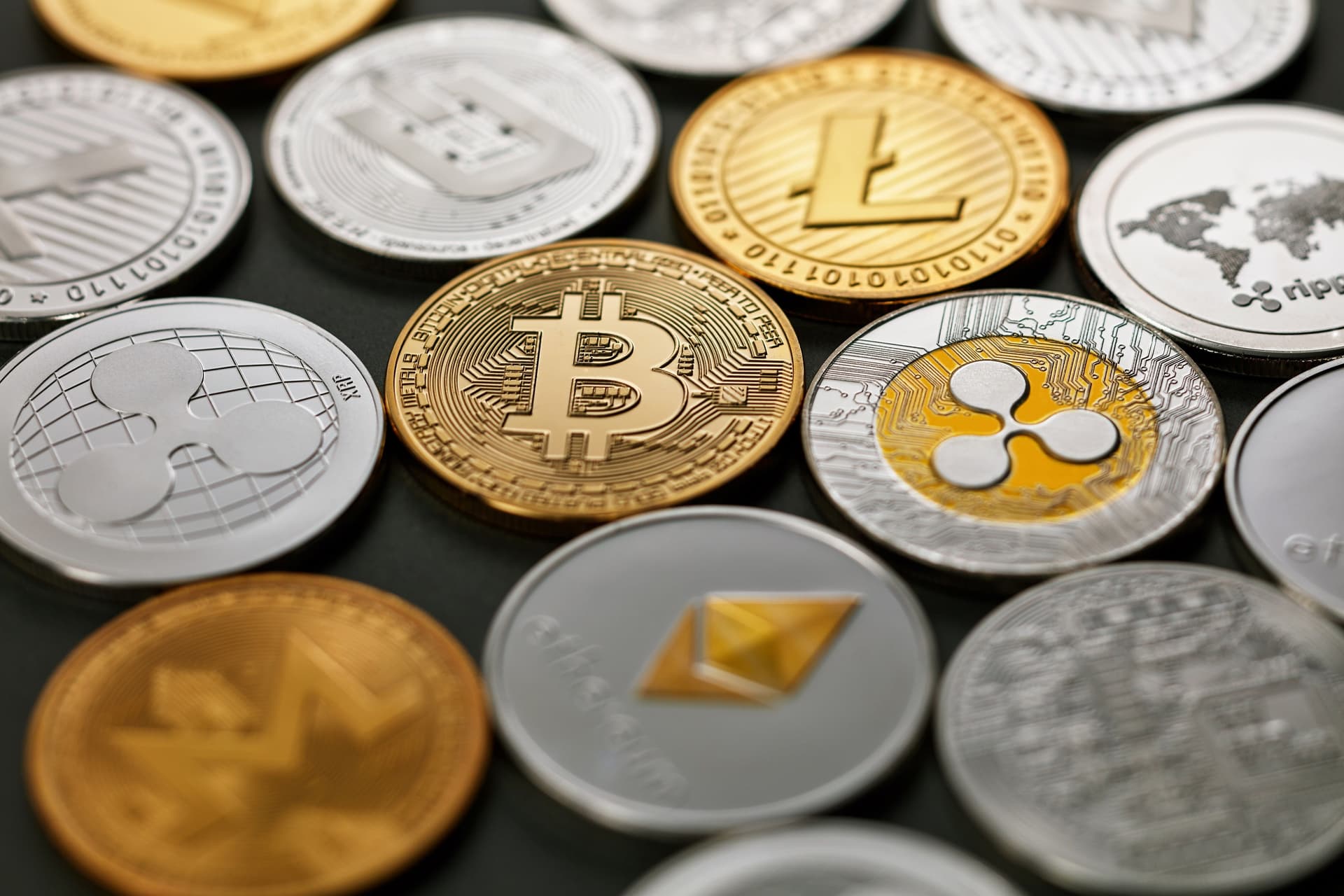 November Report: Crypto Highs And Lows
For most cryptocurrencies in November 2018, the first two weeks saw a bit of stability while the fourth week was marked by bearish movements. November 25th was particularly marked by a fall in the prices of most coins. This month, Ripple (XRP) overtook Ethereum to become the second largest cryptocurrency with a market capitalization of $14,676,571,222.
Bitcoin: BTC had a relatively steady first two weeks, but recorded lows in the third and fourth, reaching a monthly low of $3,773.76 on the 25th of November. However, it recorded $6,582.80, its highest price point for the month on November 7th and closed at $4,082.18 on November 30th after opening at $6,377.20. In total, Bitcoin saw an overall monthly decrease of 36%.
Ethereum: just as it did in the last few months, ETH had a bearish November, opening at $201.46 on the 1st and closing at $116.99. Overall, ETH saw a 42% decrease in price with a monthly low of $109.53 on November 25th and a monthly high of $223.00 on November 7th.
Ripple: XRP has seen a substantial dip this month from an opening price of $0.451282 to a closing price of $0.363317. It suffered a 40% monthly decrease despite its new climb in market capitalization. It recorded a monthly low at $0.331808 on the 25th of November and a peak of $0.557836 on the 6th of November.
Domestic Cryptocurrency News:
Amazon has recently launched two new services namely Amazon Quantum Ledger Database (QLDB) and Amazon Managed Blockchain (AMB). According to the e-commerce giant, both blockchain-related services will work together to help users manage their data in a secure and immutable environment.
QLDB is a ledger database aimed at providing an immutable, transparent, and easily verifiable log of transactions, overseen by a central authority. AMB will work directly with QLDB as a management tool. This new development follows the approval of two blockchain patents by Amazon earlier in the month, which describe systems for the protection of digital signatures as well as data storage.
LabCFTC, a fintech innovation hub by the U.S. Commodity Futures Trading Commission (CFTC) recently issued a primer on smart contracts. Its second fintech-educational publication so far, the primer sheds some light on smart contract technology and its role in driving further automation as well as other economic activities.
The primer also exposes the several challenges which regulators currently face, including fraud and manipulation as well as operational, technical and cybersecurity risks. Areas in which CFTC-regulated bodies may improve their operations using smart contracts are also included in the primer. Among a host of other things, LabCFTC also looks at the interaction between smart contracts and existing law, irrespective of the form of contract in question.
Securities and Exchange Commission Chairman, Jay Clayton, has expressed concern over a few hindrances to the actualization of a new Bitcoin ETF. One of them is a lack of market surveillance, given how volatile the crypto markets have always been. According to Clayton, the tools used by crypto exchanges differ from those of traditional stock exchanges and may
Not give investors a fair price assessment. Another is the current state of crypto custody infrastructure which exposes investors to theft as well as the unreliable nature of initial coin offerings (ICOs).
While cryptocurrency mining is absolutely necessary for the security and in essence, the survival of many blockchain networks, it has proven to have negative environmental side effects. Blockchain mining currently poses a huge threat to the Paris climate-change accord.
In 2017 alone, mining accounted for greater power usage than 159 individual nations including Nigeria, Uruguay, and Ireland. Currently, solutions to this growing problem include cloud mining (without ASICs), energy-efficient blockchain systems such as those that run on the Proof-of-Stake consensus protocol.
Despite the negative price shifts in the cryptocurrency market of recent, Goldman Sachs is letting investors know where they currently stand. According to the head of digital asset markets, Justin Schmidt, in a New York conference, the Wall Street giant has failed to make progress in the area of direct custodial features for digital currency holders. However, while the bank has not yet met its clients' demands for custodial services, it is making moves to enter the space. This effort includes its investment in BitGo Holdings Inc, a custodial service provider as well as the clearance of Cboe Global Markets Inc. and CME Group Inc Bitcoin futures.
International Cryptocurrency News:
The Union Bank of Nigeria has reportedly published a letter in which it warned its users against cryptocurrency transactions. The letter, published in Nairaland, the largest Nigerian online community with a user base of over 55 million, states that cryptocurrency is not classified as a legal tender in Nigeria. The bank has also threatened to take restrictive actions against accounts involved in such transactions, including closing them. In other news, Atiku Abubakar, the presidential candidate of Nigeria's leading opposition party, the Peoples Democratic Party (PDP) recently made a campaign promise to improve the nation's economy using blockchain.
In a move that the firm has been building up to for months, blockchain-focused electronics supplier SIRIN Labs released FINNEY, its first blockchain-based smartphone on November 29th. The firm initially raised $157 million in its December 2017 ICO for the creation of the smartphone. FINNEY runs on SIRIN's open-source operating system (OS) as well as Android and also includes a cold-storage cryptocurrency wallet. It will also offer an encrypted communication system and retail for $1,000.
Birks Group, a major Canadian-based jewelry manufacturer and retailer announced that it would be accepting bitcoin via popular U.S. payment. According to Jean-Christophe Bédos, president and CEO of Birks Group, the move is significant in the firm's plan to be at the forefront of technology, especially in the inclusion of its international clients in the payment process.
According to a press release, Gustav Gerig AG, a Swiss food manufacturer in partnership with Pacifical c.v., a global tuna marketing company has successfully tracked fish products on the Ethereum (ETH) blockchain. With this development, it will allow its clients to easily verify the origin of their tuna by scanning a QR code. This makes the firm the "first" in Europe to do this. The blockchain aspect is provided by Atato, a Thailand-based blockchain service provider, in partnership with ConsenSys.
Malaysian finance minister Lim Guan Eng has stated that the country will enact cryptocurrency and ICO regulations for Q1 2019. The move is an effort by the Security Commission (SC) to 'facilitate alternative fundraising avenues and new investment asset classes." This regulative effort began in 2017 and also stipulates that any entities that hope to issue cryptocurrency must consult Bank Negara Malaysia, the country's central bank.
The South Korean Ministry of Science and ICT and the National Election Commission (NEC), plan to test a blockchain electronic voting solution. The trial which will be conducted by the Korea Internet and Security Agency (KISA) and Seoul National University's Blockchain Society, is scheduled to begin in December 2018. After the trial, the NEC will decide whether it can be used along with other emerging technologies like artificial intelligence (AI), big data, and the Internet of Things (IoT), to make the voting process more authentic.
Bitcoin 2018 | Bitcoin news | Bitcoin price | Cryptocurrency news | Crypto news | November 2018