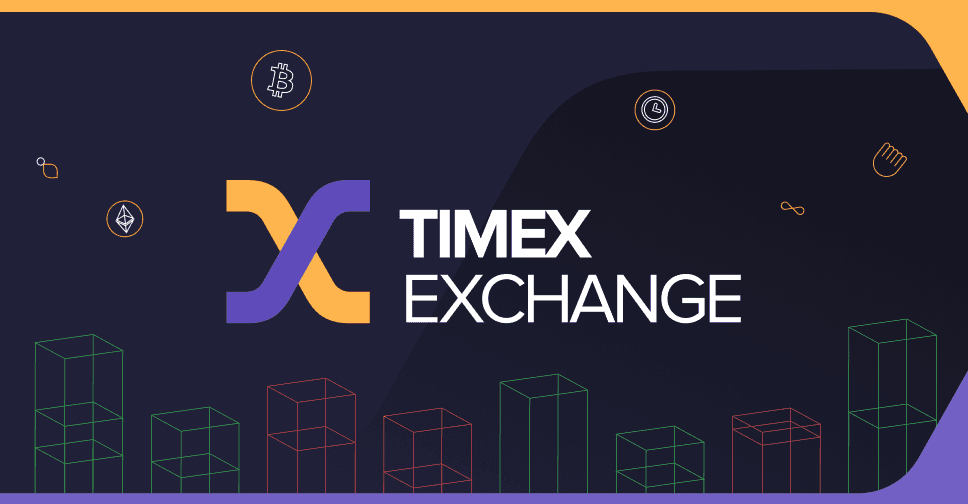 TimeX Exchange: Should You Use It?
As the number of cryptocurrencies available for purchase increases at an exponential rate, so too does the number of marketplaces where you can sell, buy and trade cryptocurrencies. But just as the cryptocurrencies can be scams, the exchanges can be too. This is why it is so important to research an exchange before you make an account on it.
TimeX is a cryptocurrency exchange based in Australia. It is partially regulated, meaning it is less decentralized than most. But this regulation also means that it is safer than many fully decentralized exchanges.
Curious about whether you should use TimeX to exchange cryptocurrencies? Keep reading to find out more about its hybrid structure and whether or not it's a good fit for you.
What is TimeX?
TimeX is a hybrid cryptocurrency exchange based in Australia. It is built on plasma, which means that it is based on Ethereum technology. This is why it is so surprising that TimeX is actually partially sponsored and backed by the Australian government.
How is this possible? Well, the Australian government actually regulates the TimeX exchange. This means that the exchange must abide by all the money-holding laws of the country. It also means that it's clear that TimeX is not a scam exchange and that you don't have to worry about the creators leaving with all your money (unless you know something about the Australian government that the rest of the world doesn't).
TimeX facilitates both cryptocurrency and stablecoin trades. It even offers the country of Australia's stablecoin, AUDT, which Australian residents can purchase and use to transfer money between one another and their banks. TimeX offers many features that are useful for users, such as one-click and instant exchanges. Additionally, since the platform is sponsored by the government, it is easy to use and there is a lot of development—meaning the interface is much prettier than a full DEX exchange like PancakeSwap or UniSwap.
Who Developed TimeX?
TimeX was developed in 2019 by an Australian company called Chrono.tech. They were looking to create an exchange that facilitated fast and easy cryptocurrency swaps while also providing a safe environment to do so. Chrono.tech currently has over 30 locations around the globe.
Should You Use TimeX?
Like any cryptocurrency exchange available, there are many pros and cons to using an exchange like TimeX. You will need to weigh the pros and the cons, as well as evaluate if the exchange is a good fit for you before deciding to put your money on the site.
Pros of Using TimeX:
Your money is guaranteed and backed by the Australian Government
You can trade cryptocurrency and stablecoins
You can buy cryptocurrencies with USD and AUD
Great user interface and regular software updates to ensure security
Instant trades
The trading volume is currently increasing
Registering is quick and easy
Accepts credit/debit cards as well as bank transfers for cryptocurrency
Provides customer support when you need help
You can trade person to person if you desire to do so
Compatible with hardware/cold wallets
Cons of Using TimeX:
Not decentralized (Australian Government can check out any trade you make)
Limited amount of cryptocurrencies available for trade
No high-level financial products like derivatives or stop-loss orders
Abides by KYC/AML
Trading fees are on the high side
The reality is, if you live in Australia, trading on TimeX exchange may be a no-brainer for you. It is easy to access and legal to use. The problems come about if you are planning to make large trades, as these could be stopped, and are probably monitored by the Australian government.
But on the bright side, you likely won't have to worry about hacks, because the security of the site is monitored and updated regularly. And if there is a hack, your money is protected, meaning you won't have a Mt Gox incident while using TimeX exchange.
Just remember that the cryptocurrency pairs on TimeX are limited, as in order to legally list a cryptocurrency, a certain amount of paperwork must be provided. This means that you may not be able to purchase brand new alt coins. But it also means that you won't get taken for a Squid Games Token-like scam on Time-X.
What Do You Need to Sign Up With TimeX?
Are you ready to take the plunge and create an account with TimeX? The good news is, it's simple to do. You simply need the following items:
Name
Email Address
Phone Number
Password
Government Issued ID
You will first be directed to make an account with some basic identifying information. You will then be sent instructions for the verification process. In order to use TimeX, you must be at least 18 years old, and you cannot trade without providing KYC/AML information. Your account will also be severely restricted until it is reviewed. This means you shouldn't plan to make massive trades right away.
The cool thing is, you don't need a cryptocurrency wallet to use TimeX, as they will provide one for you. Remember that is always a good idea to have a cold wallet, however, as your cryptocurrency will be safer there than the hot wallet provided by TimeX.
What Cryptocurrencies Are Offered on TimeX?
As mentioned above, the cryptocurrencies listed on TimeX are quite limited. While they plan to add more in the future, the coins you can currently find are limited to the following:
XRP (Ripple)
BTC (Bitcoin)
LINK (ChainLink)
ETH (Ethereum)
USDT (Tether)
AUDT (Australian Dollar Stablecoin)
LTC (Litecoin)
USDC (USD Coin)
BUSD (Binance USD)
SLP (Smooth Love Potion)
DAI
ENJ (Enjin Coin)
EOS
SATA (Signata)
SHPING
TIME (Wonderland)
COMP (Compound)
RSUN (Rising Sun)
CGU (Crypto Gaming United)
So if you were interested in purchasing a cryptocurrency and don't see it listed here, then TimeX probably isn't the exchange for you.
Overall, as far as legalized exchanges go, TimeX isn't a bad option, after all, your money will be guaranteed with them. The problem is, cryptocurrency was invented to be owned by the people, and when you use an exchange like TimeX, well, you're not really giving the power back to the people. But either way, the choice of the exchange you use is yours alone to make, and you could do much worse than TimeX.
Crypto | Cryptocurrency | Cryptocurrency exchange | Timex | Australia | Australian government | Centralized exchanges | Safe exchange