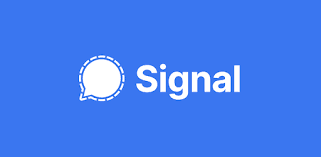 What is Signal: An Encrypted Mobile Messaging App
As it becomes more and more clear that messaging apps like Facebook Messenger and WhatsApp no longer offer private connections, many people have turned to the only private alternative on the market, an app known as Signal. But Signal is much more than a messaging app, and they have recently launched their own cryptocurrency known as Mobile Coin.
Signal is a messaging app that is built on the concept of private messaging using cryptography; thus it should come as no surprise that the app recently integrated a cryptocurrency into their platform known as Mobile Coin.
Since the popularity of using Signal as a messaging app as a source of communication has quicky caught on in many countries all over the world, it is assumed that the coin associated with the platform will catch on as well. But just how does this coin work? And is it investment worthy? Keep reading to find out.
What is Signal?
Signal is a mobile messaging platform that uses cryptography to provide its users with end-to-end encryption. Beyond person to person chatting, you can also create group messages with up to 1000 participants, and host video calls for one to eight people. It is the only messaging app on the market that is open source, meaning there isn't a company profits off of it that would benefit from sharing its information. This is one of the reasons it is able to provide such high levels of privacy.
Signal is currently available for iPhone and Android, as well as for desktop users running Windows, Mac, or Linux. You will need to sign up using your phone number, but it is completely free to all users to use. There are no advertisements, and the company behind Signal runs only on donations—meaning they have no incentive to steal your information and sell it to third parties.
They stand behind this aspect of their platform so much so that they coded a program that won't even allow employees to see messages, meaning there is no worry about one of them going rogue and abusing their power—because they have none. Even with a subpoena, the company will not be able to release any of your messages, because they aren't stored on any sort of server.
Who Created Signal?
As cool as this all sounds, this isn't new technology, and the Signal app was actually invented in 2013 under the name TextSecure. TextSecure began as a subsidiary of Whisper Systems, an encrypted calling app that lost people's trust when technology it produced was acquired and destroyed by Twitter in 2010. Whisper Systems was founded by Moxie Marlinspike and Stuart Anderson, and after the Twitter incident, they went on to design TextSecure, which would eventually become the software base for Signal.
The version of Signal that users are familiar with today was released in 2015 but it was only available for Android at the time. The iOS version wasn't released until 2016. In 2018 Whisper Systems was rebranded and a section of the company was named Signal Technology Foundation, which is the nonprofit that currently oversees the app.
What is Mobile Coin?
Signal recently announced that it would be introducing its very own cryptocurrency to be used as a payment system on its platform called Mobile Coin. Although this may sound weird, remember that several other messaging platforms already have a version of currency, such as Apple Pay, Facebook's planned Libra, and Kik. Thus it would make sense as the user base for Signal grows for them to introduce a currency for their platform as well.
Mobile Coin launched in December 2020 and, as of the writing of this article, is currently is only available to Signal users in the UK. The company hopes to change that however, planning to eventually offer the currency to all of its users no matter what country they reside in. Mobile Coin enables users to send money to a friend or acquaintance they are chatting with instantly for little to no fee.
Mobile Coin uses the Stellar Consensus Protocol, which runs on a proof of reputation consensus method. This means that when a request is sent, the system will check the reputation of the node that is sending it and approve or deny the transaction. This works because checking reputation is just a fancy way of saying checking balance. So if you request to send a friend some money, the PoR consensus money will see if you have the money, and if you do, and enough nodes agree that you do, the request will be processed.
The reason Mobile Coin is run on the Stellar network instead of Ethereum or another blockchain is because the Signal developers wanted to prioritize speed above everything else. This is a feature that would only be possible by building their coin on the Stellar blockchain which is why the developers chose to do so.
Why Not Integrate Bitcoin Into Signal?
You may be wondering why the developers of Signal didn't just integrate a cryptocurrency that already existed into their messaging platform. And the truth is, because many of the coins out there have issues that the Signal developers didn't want to add to their platform. For example, Bitcoin is great, but it is so slow that transactions can take minutes if not up to an hour—or more. So instead of dealing with a slow network Signal developers decided to build their own.
Additionally, besides Bitcoin, there are very few cryptocurrencies that aren't owned or backed by a company. And since Signal itself is a non-profit app, they didn't want to get mixed up with a for profit company and decided instead to design their own cryptocurrency that would suit their needs perfectly.
Should I Use Mobile Coin?
Although Mobile Coin isn't yet available for all Signal users, if it is as great as the app is, there is no reason not to use the coin to send money to your friends and family in the future. Mobile Coin is currently available for purchase on many marketplaces, and if you believe that the technology will be adapted in a widespread manner, then it may be worth investing in. Just keep in mind that cryptocurrency investments are inherently risky no matter what coin you invest in.
Overall, whether you think you will purchase and use Mobile Coin or not, Signal really is one of a kind when it comes to messaging apps and you should definitely download it and use it to talk to your friends. Privacy is fast disappearing in this world, and whether you have anything to hide or simply want to preserve a basic right, Signal is here to help.
Signal | Facebook messenger | Privacy | Whatsapp | Mobile | Mobile coin | Mobile messaging | Cryptography | Cryptocurrency