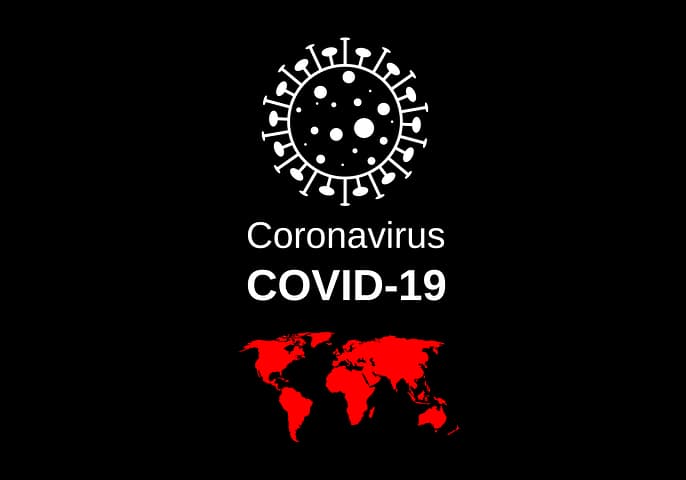 COVID-19 In The US: What It Means For Bitcoin
Typically, summer is a time of carefree fun with friends at the pool, the park, or a bar, you name it. But as summer 2021 begins to wane, concerns have started to rise about the COVID-19 pandemic, which many governments had assumed was on its way out.
As the COVID-19 cases begin to rise once again in the United States, many have been left to ask what exactly this will mean for the economy, especially digital currencies like Bitcoin. And while the pandemic originally had a financial impact, it's unclear what will happen this late in the game.
Whether you are worried about the rising COVID-19 cases, or want to know how best to invest your money in the case of another financial crisis, keep reading to learn more about the COVID-19 resurgence of cases in the USA and find out what this means for Bitcoin.
COVID-19 Case Resurgence 2021
In January 2021, the United States eliminated all of the pandemic restrictions it had recently put into place, leading way for life to return to normal as over half of the country received their COVID-19 vaccine. In April, the CDC announced that masks would no longer be required in public places, leading many to think the pandemic was finally over.
But last week, the public was in for a surprise when counties across the nation started reporting a surge in COVID-19 cases, specifically an especially nasty variant known as the Delta strain that currently makes up 80% of US cases. On Wednesday July 21, 2021, the US reported over 55,000 positive cases as COVID, the highest positive test number in one day in months. But the infections aren't effecting everyone equally as they did early in the pandemic, but rather they are more common among those who are not vaccinated.
Additionally, the cases seem to be concentrated in the states where the vaccination rates are the lowest, of the 55,000 positive cases on July 21, 22% of these cases were within the state of Florida, this is closely followed by Texas and Missouri, who together make up the next largest portion of positive cases with 18% of cases. But before you rush out and get your vaccine, know that people who are vaccinated can still get the Delta strain. In fact 91% of those hospitalized with COVID 19 currently in the US are unvaccinated, that means 9% of those who are hospitalized are actually vaccinated against the virus.
The US government has become so desperate to get people to take the vaccines (as only about 47% of the US is vaccinated as of the writing of this article) that they have begun to enlist faith leaders to tell people to get the vaccine. In case you needed a reminder that the church and state are still not separate entities in the USA.
Will The Be Another Lockdown?
With all of the additional cases, this has left many people wondering if there will be another lockdown. And with Nevada and California reinstating their mask policies, many are worried that a lockdown is next. While there may be some additional event restrictions, most governors, even those in highly affected states like Texas and Florida have agreed that there will be no new lockdown. Besides just being economically unaffordable, the vaccine is available, and the governors of these states figure if people are scared of contracting the virus, they can decide to stay home or get the vaccine themselves. Texas has even gone as far to say that there will be no new mask mandate, since masks were deemed ineffective anyway.
The US government has issued a new travel advisory though, warning Americans specifically against traveling to the UK, which has also been experiencing a recent surge in cases. This seems a bit odd considering the cases in the UK are much less than in the US and if the US truly believes in the vaccine, that they are pushing so hard, there should be no advisory for vaccinated travelers.
Along these same lines, Canada just recently opened its borders allowing fully vaccinated Americans to enter. Whether this ruling will remain or not with the new surge in cases has yet to be seem. There is a possibility that Canada could change its mind and re-close it's borders.
Economic Impact of COVID-19
Although people have been reassured that lockdowns in the US won't be happening, as different countries in Europe begin to renew their lockdowns, this has left investors scared. Many withdrew their investments from the stock market, causing a substantial dip in the stock market last week.
Per the usual, when the world becomes more economically volatile, this has been historically good news for Bitcoin, which almost always experiences a spike when people begin to doubt their fiat investments. Bitcoin has been having it rough since April when it began to decline from it's all time high of over $60,000 per coin. For months it's been sitting in the mid or high 30's, only to fall below $30,000 for the first time in months mirroring the dip of the stock market. Bitcoin has already shown that is on its way back up, and it is highly likely that if the panic surrounding COVID-19 will push Bitcoin back to the heights in experienced in April 2021.
Either way, if you have been tossing around the idea of buying Bitcoin, there is never a bad time to do so. Trying to 'time the market' as some people say, is an absolute myth. If you support cryptocurrency, and recognize that it will becoming increasing viable over the years, then you should be buying Bitcoin regularly instead of asking when you should buy it next.
Whether the prospect of the next COVID-19 pandemic has you shaking in your boots, or going about your life as normal, it's important to be thinking ahead financially. Although the government would like to think it is in control of a virus, with or without a vaccine, the truth it COVID-19 is likely here to stay. Therefore there is no time like the present to plan for the increasingly digital future that will soon be upon us.
Covid19 | Vaccine | Covid | Bitcoin | Stock market | Economic impact | Cdc | Government | Lockdown | Restrictions | Mask mandate