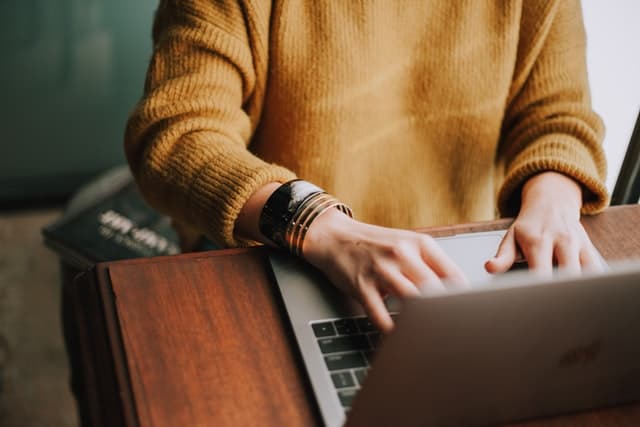 When it comes to online casinos, there are quite a few that you can choose from if you just take the time to look around. Whether you are looking for an online casino that takes real currency or cryptocurrency, you can find something you like. So, how does Stake.com measure up in the online casino industry?
Stake.com is a legitimate online casino that deals only in cryptocurrencies such as Bitcoin and is a member of the Crypto Gambling Foundation. This means that all casino games on the website are deemed as Provably Fair.
To find out more about online casinos like Stake, you can search the internet and read reviews from customers who have used their services. Keep reading to learn more about the pros and cons and various features of Stake.com.
Overview of Stake.com
Stake was founded in 2017 by Medium Rare N.V. and is licensed by the Curacao Gambling Authority. While not the best license available in the online gambling world, they are still deemed free to offer services.
They are said to have a reliable reputation for providing a good experience in the gambling world. Stake also has a reputation for keeping its customers' information decently safe with no reports at the current time of any breaches.
The founders of Stake.com also have a great reputation in the online casino industry. They are also responsible for Primedice in 2013 which is one of the most widely used dice games on the internet.
It is important to note the Stake does not take real funds but is a cryptocurrency-only organization. By offering this, the company has to abide by not only just online casino rules but also the guidelines of the cryptocurrency world.
Pros and Cons of Stake.com
Most online casinos have both advantages and disadvantages that make them who they are and what they do for their customers. If you are looking for an online casino to participate in, you should consider paying attention to what they do well and what they do not.
Here are some of the pros of Stake.com:
Positive reviews from various sites on the internet

Customer Service that is responsive to players in many different languages

Security is a priority as shown through their two-factor authentication
Casino games are provably fair

More than 1,000 casino games available, with more than 15 exclusive to Stake

Approves deposits with a wide variety of cryptocurrency types

Wide variety of betting odds

The Stake community of players actively communicates with each other

Return to player amounts are extremely high
In addition to the advantages of Stake.com, there are also some disadvantages, some of which end up being deal-breakers for some online players.
Here are some of the cons of Stake.com:
Information is not always forthcoming. It is difficult to find all of the information concerning fees, any restrictions, and payout information.

Stake.com does not offer a welcome bonus for new players like other online casinos do

The odds on sports betting are not as great as on other sites.

Only deals with cryptocurrency
They do not currently offer poker games

No free cryptocurrency bonuses added for chatting with players
While there are not as many disadvantages as there are advantages, however, there are a few of them that are more significant than others. For example, if new players are looking for a new online casino, they may be put off by not having a welcome bonus.
Others who are looking for a new online casino may be searching for one that deals with standard currency, however, Stake.com only allows the use of cryptocurrency. While this is great for those who have and use their crypto for placing bets, others cannot use the site because of this exclusive feature.
Stake.com Features
With Stake.com being relatively newer than other online casinos, there may be features that you did not know existed on the site. Some of these features include casino and betting features.
Casino Features
Stake has several features that are prominent within the casino portion of the website that players can choose from. These include several game categories, some of which are website-created games.
Some of the game categories include:
Additionally, Stake.com also has created about 16 games that are exclusive to their website:
Limbo

Diamonds

Hilo

Mines

Blue Samurai

Wheel

Slide

Scarab Spin
While this may not be an exhaustive list, there are many more games and features that players find enjoyable. With more than 1,000 games to play, there is something for everyone as long as you have cryptocurrency.
What is Stake.com Missing?
Although some people enjoy playing a wide variety of casino games, others enjoy the higher stakes of sports betting. In this case you may want to head over to a site like MintDice.com which plans to offer sports betting soon.
MintDice.com also offers numerous features that Stake.com does not, such as offering a small amount of free bitcoin for every player (no sign up required). MintDice.com also likes to encourage a social environment in their online casino, so they offer free Bitcoin just for using their chat feature while you play games.
Additionally, MintDice has many of the same games as Stake.com, such as plinko and dice, but they offer specialty skill games like Bit.Rocket that you can't find on a website like Stake.com. And, better yet, MintDice has many games which will allow you to choose your odds, so you only have to take on the level of risk you are comfortable with.
The bottom line is that if you are looking for a new online casino, Stake.com may be worth checking out. But keep in mind that while there are many great features, there are also ones that are not so stellar. When you are betting or playing casino games, you should do it responsibly and understand the risks involved.
Stake.com | Online gambling | Sports betting | Bitcoin gaming | Bitcoin slots | Online gaming