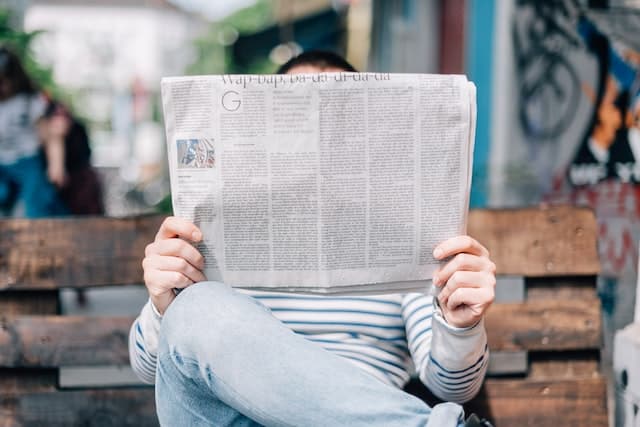 Where Can I Find News About Cryptocurrency?
Most people know that cryptocurrency has been at the forefront of many people's minds for some time. With the demand for different ways to invest money, investors have turned to the ever-growing cryptocurrency industry.
While you can likely find news about cryptocurrency in most news outlets, finding sources that are unbiased and focused on the truth can be challenging. For those who desire to find news sources that give reliable information on the crypto world, you are in luck because there are many reputable publications out there.
Even though there are some not-so-legitimate sources of cryptocurrency news out there, you can find valid ones. Keep reading to find out the best places to get cryptocurrency news.
What to Look for in a News Authority About Cryptocurrency?
As with any type of news you may be looking for, cryptocurrency has become a hot topic for many websites. Unfortunately, there are about as many unreliable sources as there are reliable ones out there, so it is important to be diligent in your search.
There are many factors that you should consider when finding the right source for your cryptocurrency news. In most cases, the best rule of thumb is to rely on those news outlets that are known to be trustworthy enough to give you the facts as they are.
Keep in mind that a trustworthy source of news will likely use language that is neutral and does not try to sell you on one type of information or the other. They will also be careful not to put their own bias into the article by convincing readers to invest in a certain type of crypto.
The bottom line when it comes to what you should look for when choosing a news authority about crypto is that it is important to steer clear of those who insert bias into their writing. The likely reason they do this is for the sole purpose of getting you to invest in whatever they are selling.
Where to Find News About Cryptocurrency
Since cryptocurrency seems to be everywhere in today's society, it can be difficult to find reputable sources of information. However, there are news outlets that are focused on honest and up-to-date information about the digital currency market.
Wondering where to find the best cryptocurrency news? Keep reading to learn more.
Bloomberg

Most people know Bloomberg as being a leading authority on all things business and financial news. While they are located in New York City, they have a reputation for being a non-biased news source that reaches people around the world.
Since the goal of the media conglomerate is to produce reliable news about the business and finance markets, it makes sense that they also have a hand in cryptocurrency. Because of this, they tend to keep a hand on the pulse of what is happening in the crypto industry. They even have a tab on their website that is dedicated to crypto news.
Forbes
When it comes to reporting on topics in the business and finance world, Forbes has a reputation for being one of the best. This is because they report on a wide range of topics that involve the economy and business industries.
Also on their website, they have a section that is completely dedicated to reporting on all things cryptocurrency. Whether you are just starting in the digital currency world or have been in it for some time, Forbes may be a great place to learn more about it.
CoinDesk
Another authority in the world of cryptocurrency is Coindesk, who like other media outlets, they covers a wide range of topics. They are more specifically well known to be one of the best sources of information and news concerning crypto.
On their website, they focus on ensuring that readers are well-informed on all areas of the blockchain. In addition, they have sections that are focused on giving readers more information for those just starting in the crypto world and those who have been in it for some time.
Crypto Daily
If you are looking for an authoritative news source about cryptocurrency that is without a lot of bias, then Crypto Daily may be the best choice for you. This is because the writers on this site are dedicated to providing you with the most up-to-date information that is not only informative but also accurate.
On their website, you will find the latest information about Bitcoin, Ethereum, and other types of crypto. In addition, you will also be able to find other topics that are popular about the blockchain, NFTs, and more.
Coinbase
While Coinbase is most widely known for being a platform for buying and selling cryptocurrency, they also do its part to inform the world about digital currency. With a blog that is updated regularly, they focus on all things crypto and the blockchain.
Since they are a company that is not only knowledgeable about cryptocurrency but also in the trenches with investors, they have a unique perspective to share. They do this through their website which is rich with information, news, and tips and tricks on the cryptocurrency industry.
MintDice
Here at Mintdice, we may be well known as an online casino that has many options to play including cryptocurrency, but we also consider ourselves to be an authority on all things crypto. This is why on the website you will find featured articles and blog posts about all things having to do with crypto.
As a leading authority in the world of digital assets, you can not only learn more than you bargained for, but you can take the time to dive into the assets as well. With many casino games available that are payable with cryptocurrency, you can not only read news about it but also try your hand at using digital currency in everyday life.
The bottom line when it comes to where to find cryptocurrency news is that there are many media outlets out there. Finding the ones that are not only reputable but also non-biased can be a challenge, however, using the list above can go a long way to giving you the information you need.
Crypto news | News | News sites | Cryptocurrency news sites | Cryptocurrency | Crypto