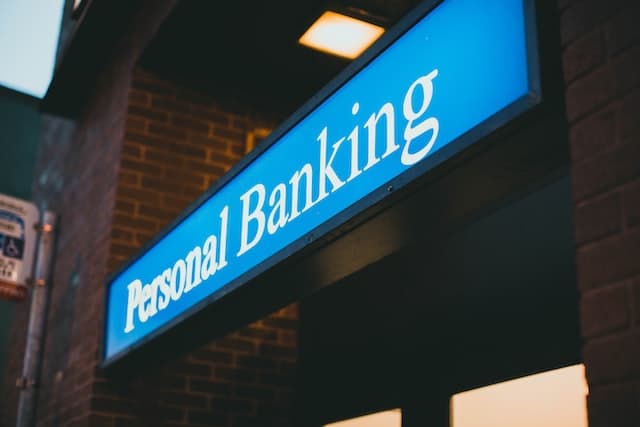 Can Crypto Replace Your Bank Account?
Cryptocurrency has quickly become one of the most popular forms of investment for those looking to grow their investment portfolios over the last decade. However, in recent years, it has also a become more and more popular form of payment for a myriad of items.
More and more, we've seen companies start to accept crypto as a form of payment for their products and services. And it's not just smaller businesses; many large retailers accept crypto as well. But how much can you really do with only cryptocurrency? Can you use crypto to completely replace a traditional bank account? We've laid it all out for you in this article.
Things You Can Use Crypto For
Many large vendors across multiple different industries accept cryptocurrency, namely Bitcoin, as a payment. This has made it very easy for people to use crypto to make their day to day purchases. Here are some examples of things you can purchase and places that accept cryptocurrency as a form of payment.
Food and Drink
If you are looking to purchase food or drink during your day, you can find a lot of popular restaurants that actually accept cryptocurrencies as a form of payment. Some of these include:
These are only a few examples of restaurants that accept crypto as a payment method. Expect to see more and more companies start to accept crypto as popularity and adoption becomes more widespread.
Shopping
If you are looking to do some shopping, whether it be for leisure or for groceries, there are a multitude of options available to you if you want to pay with crypto. For grocery shopping, Whole Foods, Kmart, Crate and Barrel, and Home Depot all accept Bitcoin as a payment method.
If you are shopping personal items, look no further than Nordstrom, Newegg, and Etsy, who all accept crypto as a form of payment. It has become very easy to get away with using crypto for any small purchase you may need to make on a daily basis.
Entertainment
If you'd like to use your bitcoin to pay for entertainment expenses, there are also a lot of options available. AMC and Regal Cinemas accept cryptocurrencies as payment. The streaming service Twitch.tv also allows for users to pay for subscriptions using a wide array of cryptos.
Even major sports are getting in on the action, with the Dallas Mavericks and Miami Dolphins also accepting crypto as payment for tickets to games as well as anything you can purchase inside the stadium. It's expected that more sports teams will also follow in these teams' footsteps and start accepting crypto for tickets.
Crypto Debit/Credit Cards
A big factor in using cryptos as a payment method is the rise in cryptocurrency debit and credit cards. Visa and Mastercard have started making advancements in connecting blockchain networks to their own payment networks, making it possible to fund a credit or debit card using only cryptocurrencies.
If you have one of these, you can use crypto as a payment method at any establishment that accepts Visa or Mastercard. This equates to almost 11 million merchant locations between the two financial institutions, which means you're going to be able to use your crypto to practice essentially anything you can find in any store or online.
Reasons It May Be Difficult for Crypto to Replace Your Bank Account Right Now
Although it is fairly simple and easy to use cryptocurrency to pay for everyday items and services, there are a few drawbacks to having a crypto-only financial position. Here are some reasons that you may want to hold off on completely replacing your bank account with crypto.
Your Paycheck Direct Deposit
For one, getting paid by your employer is quite difficult with cryptocurrency. While it may be possible to work out a deal with your employer about getting paid with crypto, offering wages completely in cryptocurrency is something that is almost impossible to find across all industries. You'd be hard pressed to find an employer that is willing to deposit your wages directly into a crypto wallet.
While some direct deposit programs are now being offered by some of the bigger exchanges like Coinbase and Crypto.com, these programs are still in their infancy, and some have a maximum for wages that can be deposited. There are also considerations for annual taxes that may become more hazy if you choose to be paid in cryptocurrency.
Paying/Getting Your Mortgage
As of now, paying and getting your mortgage is seemingly impossible to do without a standard bank account and a credit score. To be able to apply for a mortgage, it will be very hard to find a financial institution that is willing to lend the amount of money needed to buy a home without proof of credit. You may be able to find some sellers willing to accept crypto for their real estate, but that normally entails a one time purchase. If you already have your mortgage, most firms will not accept crypto as a monthly payment
Buying a Car
While it is possible to find a dealership that accepts cryptocurrency or to work out a deal with an aftermarket seller with crypto, the vast majority of car sellers will not accept cryptocurrency. Furthermore, it is difficult to fund car payments with cryptocurrencies without paying for the whole car at once. Tesla recently removed Bitcoin as a payment method and other car manufacturers have begun to follow suit.
Overall, while cryptocurrency can definitely fund your day-to-day purchases like food, groceries, shopping, and entertainment, we cannot recommend it as the sole solution for your financial needs just yet.
The overwhelming majority of vendors have yet to adopt crypto as a payment method, so we would hold on to your traditional bank account for the time being. However, crypto gains more popularity with every year, so there may be a day in the near future that cryptocurrency will be able to replace a bank account.
Crypto | Bank account | Crypto wallet | Bitcoin | Purchasing with bitcoin