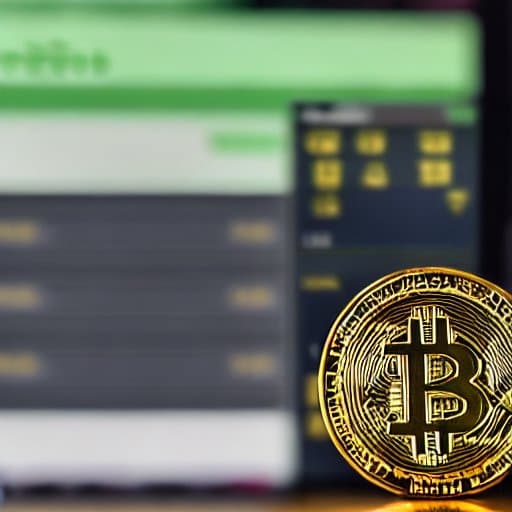 Can You Buy Cryptocurrency on CashApp?
As cryptocurrency continues to grow in use and popularity around the world, the availability of crypto continues to grow as well. Many cryptocurrency users want to be able to use it wherever they are, but it can be difficult to be sure on which programs and platforms cryptocurrency is able to be purchased and used on.
One of these programs is CashApp, a popular digital payment service that is used around the world. This article will explore the functionality of cryptocurrency within CashApp.
Can You Buy Crypto on CashApp?
First of all, yes, you can buy crypto on CashApp. Users will find that they can not only purchase Bitcoin through the app, but they can use the app to sell it as well. Bitcoin can also be sent to and from others through the app. This is a great development in the world of crypto, as CashApp is one of the most popular payment services in the world.
Advantages of Buying Crypto on CashApp
One huge advantage of purchasing Bitcoin on CashApp is that the app allows users to actually withdraw their cryptocurrency to other platforms. Other apps might not let you do this, instead forcing you to keep all of your Bitcoin in the wallet of your respective app.
However, CashApp allows you to easily purchase crypto through their app before moving it to any other digital wallet you like. This is an excellent feature for those that enjoy the ease of use that comes with CashApp but do not want to store their Bitcoin in the app.
Quite possibly the biggest advantage of purchasing cryptocurrency through CashApp is the simple design and functionality of the app. CashApp users should have no trouble at all purchasing, selling, or sending crypto through the app.
Even those who have no experience with cryptocurrency will find the CashApp process very easy to use, as it is extremely similar to the process of sending regular money through the app. This ease of use and the popularity of the payment service has led CashApp to be a popular program for purchasing cryptocurrency.
Disadvantages of Buying Crypto on CashApp
While there are many upsides to using CashApp to purchase crypto, there are still some potential downsides that users might run into if they use the platform. While CashApp does allow users to buy and sell cryptocurrency, the app is currently limited to just Bitcoin. As of now no other forms of cryptocurrency are available on CashApp, so those who are not interested in Bitcoin might be out of luck.
CashApp also charges fees when someone buys or sells crypto through the app. These fees are not transparent, so users might sometimes be hit with fees out of nowhere when they decide to purchase or sell Bitcoin through CashApp. If you don't want to be charged with fees at random, CashApp might not work for you.
How to Buy Crypto on CashApp
Meet the Requirements
The process of buying crypto on CashApp is extremely easy compared to other programs. Firstly, anyone who wants to purchase cryptocurrency on the app needs to make sure that they have a balance within their CashApp. Some customers might need to enter in some of their geographic information depending on where they are located in the world.
Begin the Purchase
To start the process of purchasing bitcoin, go to the CashApp home screen. From here you should see a Bitcoin tab. Tap on this tab, and from there tap on the phrase "Buy BTC."
Authorize the Purchase
If you bank or debit card or credit card information is already entered, this step should be easy. Otherwise you will need to enter your bank account information now.
Finalize the Purchase
After initiating this purchase, users can decide how much Bitcoin they would like to buy. You will have the option of selecting a present amount of the coin, or instead entering a custom amount to ensure you get exactly how much you want.
Once you have selected an amount to purchase, all you will have to do to complete the transaction is enter your PIN number and select confirm. Congratulations! You have successfully purchased Bitcoin on CashApp.
How to Sell Crypto on CashApp
While some people might just want to purchase Bitcoin through CashApp and then move it elsewhere, others might prefer to use CashApp as a way to sell their cryptocurrency as well.
Initiate the Sale
Selling cryptocurrency through CashApp is a very similar process as buying cryptocurrency. Users will first need to go to the same Bitcoin tab on the CashApp home screen. This time, press on the sell tab instead of "Buy BTC."
Finalizing the Sale
After you've made your way to the sell screen, enter the amount of Bitcoin that you will like to sell. Just as with purchasing Bitcoin, users can choose to either pick a preset amount or enter in their own custom amount.
Once your desired amount has been chosen, just enter your PIN or scan your fingerprint to finalize the sale. Just as with purchasing Bitcoin, CashApp makes dealing with cryptocurrency extremely straightforward and easy.
When Should You Buy Crypto on CashApp?
To start, the best way to use CashApp in regards to crypto is if you plan on sending it immediately after purchasing it through the site. This is what CashApp is great for, quickly sending money to people all around the world. If that is all you plan on doing once you purchase crypto, then CashApp might be perfect for you.
However, if you plan on holding your Bitcoin for some time, CashApp might not be the best fit. Other, more permanent options might be better suited for those looking to store their coins. Programs like Trezor or sites such as Coinbase might be better fits for these customers.
If you want to get into cryptocurrency, purchasing it through CashApp is a very easy and user friendly way to do so. CashApp is probably one of the best ways to purchase crypto if you are just getting into the world of cryptocurrency, as the app doesn't make the process too complicated for newcomers. Cryptocurrency veterans might get more out of programs that are more complex than CashApp, but the app should be serviceable for them as well.
If you are looking for altcoins, you can buy them on Coinbase.
Cashapp | Bitcoin | Buying bitcoin | Bictoin on cashapp | Selling bitcoin | Selling bitcoin cashapp