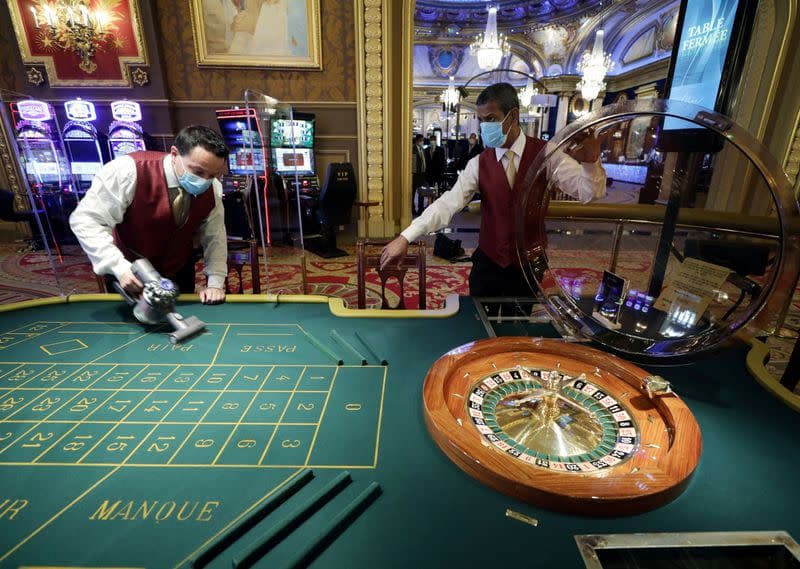 COVID-19 Restrictions in Different Casinos Nationwide
After more than a year of not being able to hit the slots in person, many casinos nationwide have started to lift their COVID19 restrictions. This means that gamblers across the country can return to their favorite casino and partake in all of its offerings. But did you know that not all casinos are going back to business as usual in the same way?
While COVID-19 restrictions still exist in some way for most businesses, different casinos across the nation have or are preparing to reopen. Many of these casinos, while open, have certain restrictions based on local mandates that are still in place.
To learn more about visiting your favorite casinos, you will need to be aware of the mandates that exist in different states. Keep reading to learn more about restrictions in place for different casinos nationwide.
COVID-19 Restrictions in the More Popular Casinos
While most of the COVID-19 restrictions have been lifted nationwide, there are still state and local mandates that can be a bit annoying to deal with. This is because although more Americans getting vaccinated against the virus, with the new Delta variant ramping up the number of cases across the country, many people worry that tighter restrictions may be inevitable. Others are confident that the more people who get vaccinated the less likely there will be a widespread outbreak as before.
When it comes to casinos in the nation, while they were shut down to any in-person gambling activities for the initial months of the pandemic, but many survived through online gambling offerings. This enabled them to stay afloat and were able to reopen as soon as they were able to do so.
Still, with cases still out there and many Americans still not vaccinated, casinos are forced to instill their own restrictions in an effort to keep their customers and staff safe. Some of the restrictions are not just mandated by the casinos but from the local government.
Las Vegas Casinos
If you are planning to visit Las Vegas, otherwise known as "Sin City," and their casinos, you will need to be aware of a few mandates that remain in place in light of the COVID-19 pandemic. While there are no restrictions on capacity and gathering size, there are other rules that you will need to follow. Keeping informed is the best way to make sure you are staying safe.
Soon fully vaccinated foreign nationals will be able to travel freely since the pandemic travel restrictions will be lifted. This is good news for the casinos in Las Vegas because it means many of the revenue they have missed out on for the past year will soon be returning.
Currently, the state of Nevada has mandated that all individuals, even those who are fully vaccinated, are required to wear their masks when they are in public settings, including casinos. However, those vendors who host large events may choose to have attendees show proof of vaccination in order to remove their masks.
It is important to note that if you choose to visit casinos in Las Vegas, you will want to search their website for the latest information regarding COVID-19 restrictions. These websites are being updated regularly to keep the public informed.
Atlantic City Casinos
With the many attractions that are offered along the boardwalk and other areas, Atlantic City is welcoming back customers from all over the world. Having reached the point that nearly all COVID-19 restrictions are being lifted, many businesses in the area are ready to play host once again.
Having most restrictions lifted has allowed many businesses, including casinos, to go back to 100% capacity with little to no other mandates in place. This means that local residents and those who will soon be traveling from other places will be able to gamble until their hearts are content and their wallets are full.
Although the masks are no longer mandated in the state of New Jersey, it is encouraged that those who are not fully vaccinated continue to wear them in public settings. This is because the virus still exists and can easily be transmitted to others in close proximity.
With a quick search on the internet, you will be able to find the latest information about any changes to these restrictions on your favorite Atlantic City casino's website. Keep in mind that while restrictions are few, it is still possible that private businesses will have more restrictive policies than those mandated by the state. Thus, if you have a specific property you are interested in gambling at, you should call ahead to be sure you are properly prepared.
Casinos in Florida
Planning a trip to Florida soon? If so, you may want to check out the many casinos that are mostly located in the southern part of the state and are owned and operated by various Indian tribes. These casinos are back in business and are under few if any, COVID-19 restrictions.
In fact, the state of Florida has lifted all restrictions concerning gatherings, and businesses are allowed to operate at 100% capacity. This is good news for casinos who depend heavily on tourist revenue that is generated largely from the casino industry.
Additionally, while mask mandates have been lifted, some areas still recommend that you wear a mask if you are in public unless you have been vaccinated. This, of course, will depend on the casino you choose to attend and that also follows the local government guidelines.
In light of the Delta variant bringing more and more cases in some areas of the state, there are some casinos that have decided to make wearing a mask mandatory even if you are vaccinated. This is because the owners wish to protect the well-being of their customers and their staff.
Overall, although COVID-19 restrictions have been lifted in most places across the country, there are many places that still recommend and require certain health precautions. Keep in mind that if you plan to travel to any of the casinos listed above or in other states to participate in gambling you are doing so at your own risk, and you'll probably want to bring at least one mask along for the ride.
Gaming | Casino | Gambling | Covid19 restrictions | Gambling covid19 | Covid19 | Online gaming | Online gambling