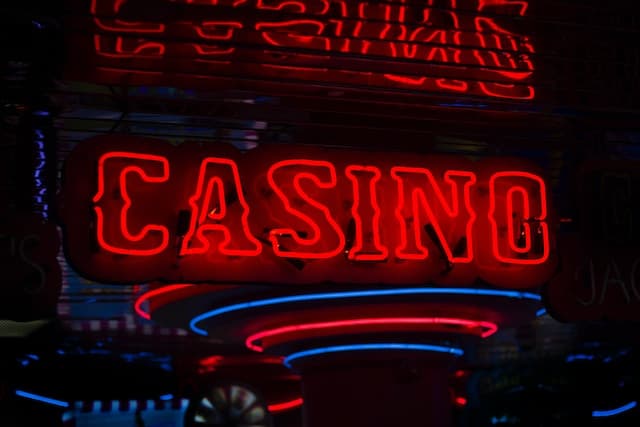 Cryptocurrency Casinos vs. Traditional Casinos: A Comparison
The world of gambling has seen a significant transformation in recent years, driven in part by the rise of cryptocurrencies.
Cryptocurrency casinos, also known as crypto casinos, have emerged as a compelling alternative to traditional brick-and-mortar casinos and even online casinos that deal exclusively in fiat currency. Sit down and enjoy as we explore a comprehensive comparison of the key differences and advantages of cryptocurrency casinos over their traditional counterparts.
Difference 1: Accessibility and Convenience
The main difference between a brick-and-mortar casino and a cryptocurrency one is the accessibility and inclusivity. We break it down further below.
Geographical Accessibility
One of the most prominent advantages of cryptocurrency casinos is their universal accessibility. Traditional casinos are typically confined to specific physical locations, often limited to regions or countries where gambling is legal.
Cryptocurrency casinos, on the other hand, are accessible to anyone with an internet connection, transcending geographic boundaries. This global accessibility allows users to enjoy their favorite games without the need to travel to a physical casino. This means you can enjoy an online casino like MintDice.com no matter where you live! (As long as it's legal!)
Also, if you live abroad, in a country like India or Turkey, there is no need to waste time and money applying for an American visa to enjoy the benefits of online casinos. Instead, you can head online anytime you want to try your luck!
24/7 Availability
Traditional casinos usually have operating hours, limiting when you can visit and play. In contrast, cryptocurrency casinos are open 24/7, providing unmatched convenience for players. Whether it's day or night, you can indulge in your gambling activities without constraints.
Now, of course, if you live near Las Vegas, Nevada, casinos there are 24/7. But gamblers in other states, like Colorado, find themselves limited by a law that stops table games at a certain hour. MintDice.com has no such restrictions.
Registration and Anonymity
Signing up at a traditional casino often involves providing personal information and undergoing identity verification processes. Cryptocurrency casinos typically offer users greater anonymity, allowing them to play without disclosing their identities. This level of privacy is a significant advantage for those who value their online security and data protection.
Related: In Which States is Gambling Legal?
Difference 2: Security and Transparency
There's no other way to put it: cryptocurrency casinos are simply more secure. See how this is the case below.
Cryptographic Security
Cryptocurrency casinos utilize blockchain technology to provide robust security. Transactions are recorded on a public ledger, making it virtually impossible for the casino to manipulate game outcomes or engage in fraudulent activities. This transparency builds trust among players, knowing that the odds are fair, and the house edge is clearly defined.
Provably Fair Gaming
Many cryptocurrency casinos implement a "provably fair" system that allows players to independently verify the fairness of each game. This algorithm ensures that the outcomes are determined by a combination of the player's input and a secret server seed, enhancing trust and fairness.
It's important to note that not all cryptocurrency casinos are provably fair. As you search for the perfect cryptocurrency casino, ensure you choose one that states they are provably fair and has a website where you can go to check their statements.
Difference 3: Game Variety and Innovation
Putting a new game on a brick-and-mortar casino floor is a lengthy process that often requires government evaluation and other paperwork. Cryptocurrency casinos have no such barrier, offer allowing them to offer the newest and most innovative games—you'll likely find a bunch that aren't even available at the regular casinos! More details below.
Extensive Game Selection
Cryptocurrency casinos offer a wide array of games, including traditional casino classics like slots, blackjack, roulette, and poker, along with unique crypto-themed games. Traditional casinos may have limitations due to physical space and equipment, restricting the variety of games offered.
MintDice.com, for example, offers an innovative crash rocket game called bit.rocket, and in the future, plans to offer even more unique options, like Pyramid and Castle Royal!
Smart Contracts and Decentralized Gaming
Blockchain technology enables the development of decentralized applications (DApps) and smart contracts, which are changing the landscape of online gaming. Decentralized casinos are transparent, tamper-proof, and trustless, offering a new level of innovation and trust in the gaming industry.
Difference 4: Legal and Regulatory Considerations
The last difference we need to discuss is the legal and regulatory difference between the two casinos.
Regulatory Challenges
Traditional casinos are subject to a myriad of regulations, which can vary greatly by jurisdiction. But when you play in a brick-and-mortar casino, you know that it is legal.
Cryptocurrency casinos, on the other hand, often operate in a legal gray area as the regulatory landscape is still evolving. This may create uncertainties for players regarding the legal status of their gambling activities.
This can make gambling online uncomfortable for some, and this is okay. If you ever have questions about whether or not your online gambling is legal, it's a good idea to check your local laws for clarification.
Taxation
Taxation in cryptocurrency gambling can be complex and varies by location. Traditional casinos are typically subject to well-defined tax structures. Players should consider the potential tax implications when using cryptocurrencies for gambling.
While we aren't saying that you can avoid taxes with cryptocurrency gambling (as you can't!), the tax burden may be different depending on where the website is based. For example, if you live in a tax-free country and win at an online casino based in a taxed country, you may be able to walk away with all of your winnings without giving the government a cut! This is a huge benefit—especially for those who like to gamble in other countries.
Related: Cryptocurrency Taxes: What You Need to Know
Ultimately, the choice between cryptocurrency casinos and traditional casinos depends on individual preferences and priorities. Those seeking convenience, privacy, and the latest technological advancements may find cryptocurrency casinos to be the superior option. Conversely, traditional casinos may still hold appeal for those who value a physical gaming experience and don't want to waste time checking local laws.
As both industries continue to evolve, it will be fascinating to see how they adapt to changing consumer demands and regulatory landscapes. Whether you choose to roll the dice in the world of cryptocurrency casinos or stick to the tried-and-true path of traditional casinos, responsible gambling, and informed decision-making should always be at the forefront of your choices.
You May Also Enjoy: MintDice Bitcoin Game Spotlight: Plinko
Traditional casinos | Crypto casinos | Brick and mortar casinos | Bitcoin gambling | Bitcoin gaming | Gambling with bitcoin