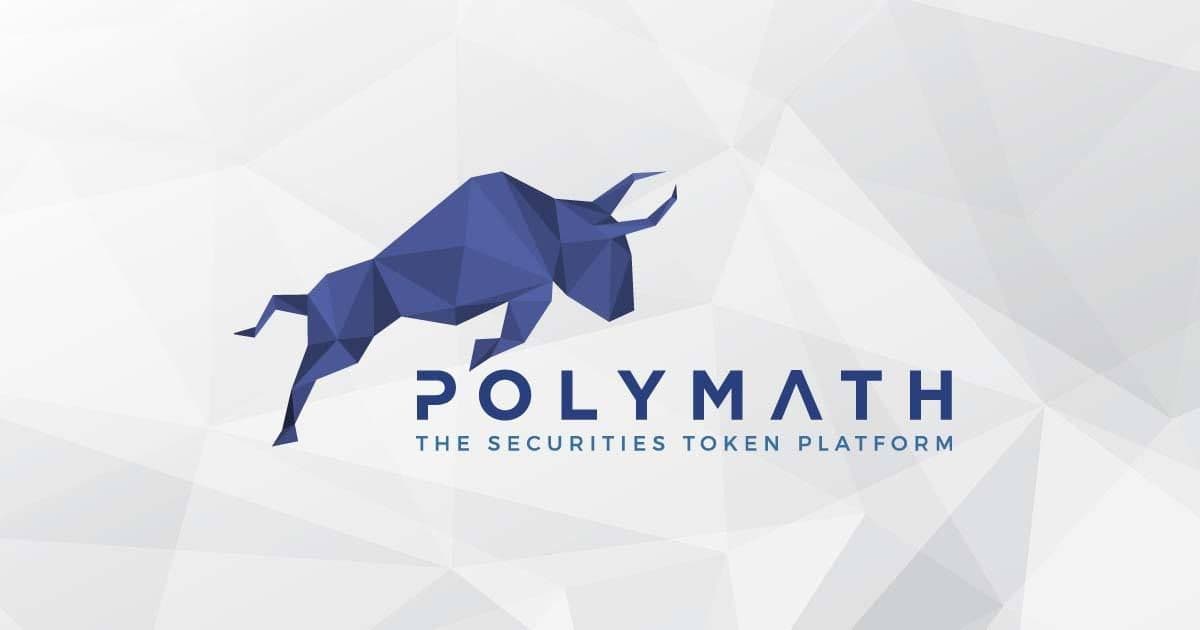 Polymath: A New Phase for Blockchain
The past 18 months have seen a significant boom in the cryptocurrency market with Bitcoin skyrocketing from under $1,000 to around $10,000 today. Along with the rise in price and popularity of Bitcoin, many other altcoins have seen incredible gains, and a large number of Initial Coin Offerings (ICO) have popped up to take advantage of the rise in crypto.
The number of crypto assets has broadened to include currencies, protocols, platforms, and a host of other assets. But due to the U.S. Securities and Exchange Commission (SEC) classifying cryptocurrencies as securities subject to securities law, the majority of ICOs have done everything possible to strip away anything that would make them resemble a security to be regulated by the SEC.
However, many investors want to buy tokens that have the same characteristics as traditional securities, like profit sharing and dividends. While many of the original crypto enthusiasts are adamantly opposed to regulation, that's what's lacking in the industry and keeping blockchain companies from issuing tokenized securities that many investors are looking for.
The expectation is that regulators are going to provide more clarity and guidance concerning cryptocurrencies and blockchain companies offering security vs utility tokens. As this trend continues to materialize, several platforms are situating themselves to take advantage and enable the issuance and trading of security tokens.

Security token shift
The platform that finds itself in the middle of this shift over to security tokens as regulations take form is Polymath. Their platform is being designed to create a blockchain-based protocol for issuing and trading security tokens. This is distinct from the usual utility tokens that many crypto traders exchange back and forth on established crypto exchange platforms.
It's like the Ethereum blockchain, where ERC20 tokens are created and transacted on the Ethereum blockchain. Polymath will create security tokens under the same concept, called ST-20 tokens. This is the same concept that fueled the flame of the cryptocurrency market boom throughout 2017 and into this year.
Polymath's platform makes it possible for blockchain startups to issue token security offerings that are compliant with the relevant regulations. All services required for the issuance process are encompassed on the platform, connecting investors, issuers, legal authorities, project developers and Know Your Customer (KYC) providers in the process.

How the Polymath Project Network works
Organizations seeking to raise capital funds on the Polymath platform can create a new ST-20 token. During the token creation process, the issuing organization outlines all of the required characteristics of the security token. This includes the type of security (whether it's debt or equity), the token's functionality, any associated voting rights, governance and jurisdictions, the offering country, KYC details (using Civic's KYC features), among other key details.
Once the token attributes are set, legal authorities can review the token details and ensure the issuing organization complies with relevant securities law based on the entered attributes. If any errors are identified, lawyers can recommend changes and amendments to the ST-20 attributes. For example, they might determine that the security token offering needs to be restricted to accredited investors only.
On the investor side, all participants are onboarded with a KYC process that is required for all ST-20 securities offerings. After using one of the available KYC partners, investors will be registered on the platform according to their specific attributes such as jurisdiction and accreditation.
From there, investors can purchase security tokens that align with their investor profile. This applies to the primary and secondary markets on the platform. Smart contracts on the platform restrict people to their particular class of investments. For example, a U.S. citizen holding a 'U.S. investor only' security token will not be able to sell or transfer it to a non-U.S. investor. This essentially creates a self-regulating security token.
The final step in the process is allowing people to trade their security tokens on the secondary market on an exchange. Many investors are interested in purchasing security tokens as part of ICOs and early-stage funding for blockchain startups. But the real opportunity is creating a compliant way to trade security tokens on the open exchange, and that's where Polymath is headed.
They are in the process of partnering with tZERO, a blockchain-based subsidiary of e-commerce giant Overstock, which is led by crypto advocate Patrick Byrne. tZERO is in the process of launching an exchange for security tokens, and already owns two broker-dealers registered with the SEC.
If you're still a little confused about how the Polymath network works together to partner investors, issuers, legal authorities, project developers and Know Your Customer (KYC) providers, take a look at their short explainer video.

POLY Token
The native blockchain token for the Polymath platform is an ERC20 token called POLY. There are rumors of the token moving to another platform at some point, depending on how the scalability concerns of Ethereum's blockchain develop throughout the year.
Investors use POLY to pay KYC providers for verification, as well as to pay for security tokens on the platform. KYC providers use POLY to pay network fees, and developers are paid in POLY to create security token contracts for issuing organizations.
POLY didn't have an ICO to disseminate tokens to the crypto community. Instead, they hosted an airdrop that distributed POLY tokens to 40,000 users that submitted Ethereum addresses to participate in the airdrop. The total token supply created was 1 billion tokens. About 230 million of which was given to a hundred early investors while another 10 million were part of the airdrop. There are about 50% of tokens remaining that are held in reserve, but there isn't much indication what might lead to their use. And 15% of tokens are allocated to the project's founders under specified vesting schedules.
POLY didn't issue an ICO, most likely because they had sufficient funds to see their project through. During their initial token sale to early investors in mid-2017, they accepted Ethereum investment as it was trading in the $300 range, which rose in value throughout the end of the year.

Final thoughts
Polymath represents a new movement within the cryptocurrency industry and markets. Institutional money is itching to get into the cryptocurrency game, and the significant barrier at the moment is the confusion surrounding token regulation and their classification as securities. Another issue with institutional money getting into the fold is the security token vs utility token matter, as there is demand for cryptocurrencies with security type attributes and characteristics.
The Polymath platform is at least a step in the right direction towards providing a regulated platform for the creation and exchange of security tokens. As demand for security tokens grows, and the hype around utility tokens fades, platforms like Polymath will be crucial to facilitating security tokens in a compliant manner.
Polymath was also a lead sponsor for one of the more prominent global blockchain conferences in the Bahamas - Polycon - a crypto event centered and focused on the development of securities tokens.
Crypto | Cryptocurrency | Erc20 | Poly | Poly coin | Polymath | Security | Security token | Token | Tokenization