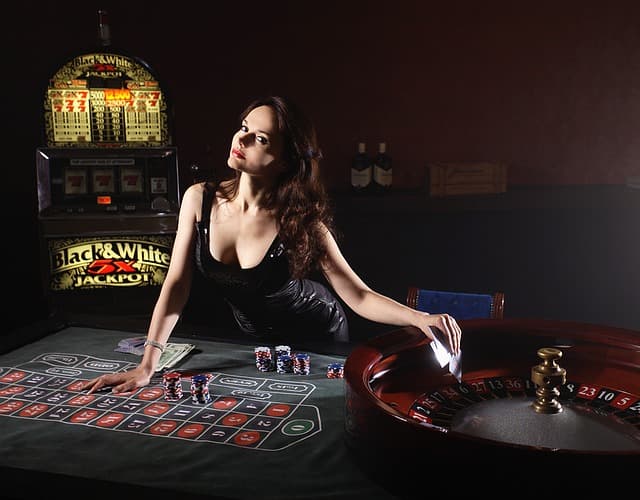 What Game Has the Worst Odds at Casinos?
Many people enjoy going to casinos to play various games whether they walk away from them a winner or a loser. This is often because, for many, it is not just about the winnings, but the fun of playing that has them coming back for more. But, many people wonder, "what has the worst odds at a casino?"
Despite popular belief, and even though most people know that the house most always wins, some games have worse odds than others. This is because of the way they are set up and what the house edge is.
To learn more about the odds of various games, you will have to do some basic research which may include taking a trip or two to the casinos. Keep reading to discover which games have the worst odds at casinos.
What is the House Edge?
The house edge is the average percentage that is given to various games over a long period on bets that the casino expects to win. It typically comes from the difference between the odds of winning and the odds of a payout.
It is important to keep in mind that when the house edge is larger, the odds for players are worse and when the house edge is smaller, the players have a better chance of winning. Because of this, each game in a casino, whether you are in Las Vegas or your local venue is said to have better or worse odds.
One thing that you should remember about these various casino games is that although some people believe that casinos rig these games to come out on top, this is simply not true. The truth is that they do not have to play dishonestly for the house to come out ahead. This is because of the house edge when it comes to games of chance.
What Games Have the Worst Odds at Casinos?
When it comes to the different casino games, some are said to have better odds of winning and those that have not-so-great odds. Although the odds of winning are against them, many people prefer to play these games since there is a chance of smaller payouts over time.
Read on below to learn more about the games that are said to have worse odds of winning and to find out just what are the odds of winning for each of them.
Keno
Keno, which is very similar to the lottery, is where you choose between 9 and 15 numbers out of a choice of about 80 numbers. Then, every few minutes 20 numbers are chosen at random and depending on how many matches you have, you can win a prize.
The house edge on Keno is said to be slightly better than it is with the lottery coming in at an average of about 30%. This means that you do not have a large chance of winning when you play.
However, these terrible odds do not keep people from playing the game. Like other casino games, the chances of winning big is what keeps people coming back for more or staying with the game when they should have stopped.
Slots
Slot machines are famous for being able to bet small for a chance to win big. The problem is that while there is a possibility of winning big, it is hard to say just how much you have a chance of winning since most do not say.
Additionally, the probability of winning can vary from machine to machine so it is difficult to fully calculate what the house edge in this type of casino game is. Whether you are playing progressive or non-progressive slot machines, the odds of winning are pretty low.
Most believe that the odds of winning are anywhere between 10%-25% leaning towards the house. These games also fall under the worst odds since they can be played quickly which causes you to lose more money in the long run.
Big Six Wheel/Wheel of Fortune
The Big Six or Wheel of Fortune is a casino game that is not in the majority of casinos today, however, they still rank in the worst odds category. This game is played by choosing a dollar amount on the wheel and placing your bet. Once the wheel is spun, if it lands on that amount, you win a prize.
The odds of winning are determined mostly by how many stops are made along the way while the wheel ticks around. The more stops the less your odds of winning become and the fewer stops, the more your odds of winning become.
On average, the house edge on this casino game is said to be in the range of about 20%-25% depending on the wheel itself. While some casinos still have this game, others have done away with it to make way for newer and better machines.
Any 7 in Craps
Craps has been a popular game in many casinos for several years. This is because it is not only fun but has the potential to have an extremely high payout. It is also seen as one of the more social games as there is a sense of community around the tables.
While craps in and of itself are not considered one of the worst odds in casinos, some of the individual bets that go along with the game can be. For example, the Any 7 bet in Craps is considered one of the worst bets in the entire game.
This is a bet that relies on one roll of the dice and for you to predict that the total of that roll will add up to be 7. While the odds of this are not extremely bad, the payout rate is even worse. This is because the house edge is said to be close to 17%.
The bottom line is that in any casino, there are games that have better odds and others that have not-so-great odds of winning. Keep in mind that when you gamble, you are taking a risk of losing what you bet. To reduce the risk, you may want to focus on casino games that have a reputation for better odds of winning.
Worst odds | Casino odds | Which casino games are bad | House edge | Gambling education | Craps odds