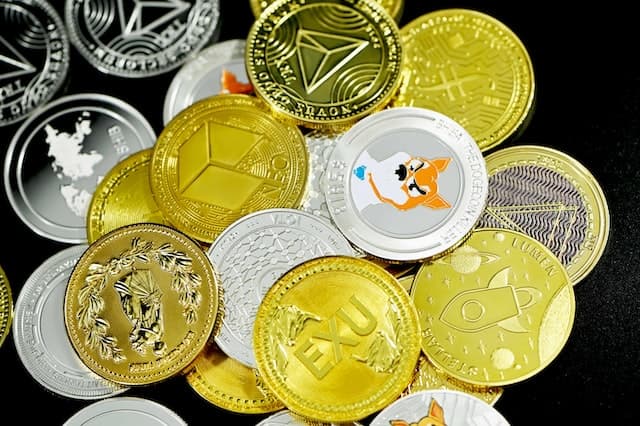 Cryptocurrencies That Died in 2022
Since the inception of cryptocurrency back in 2009, millions of investors and developers have entered the space in hopes of finding or creating the next big thing in the industry. However, with a market made up of over 12,000 cryptocurrencies as of 2022, there are sure to have been a few projects that failed to meet expectations.
The reason for the downfall of these coins could range from things like flaws within the programming of the coin itself to failed promises from the developers. No matter the case, it seems that new projects are appearing and disappearing daily in this space, and this will only continue as adoption grows. The following is a list of some of the cryptocurrencies that died in 2022.
Luna
Perhaps the most famous crypto death of the year, Luna set out to be what Bitcoin was supposed to be: a decentralized payment system. It used a complex stabilizing system between two coins: Terra and Luna, which burned and minted each other in order to stabilize price and supply.
It was seen as one of the most promising recent investment opportunities after reaching an all-time high of $116 per token in early April of this year. Unfortunately, in May 2022, a massive dump of the stablecoin, Terra occurred, which depegged it from its price of $1. In turn, more Luna was minted to stabilize the price of Terra which had drastic effects on its price. Today, the Terra Luna project has been largely abandoned and sits at about one ten-thousandth of a dollar.
Dogecoin
Originally created as a joke between its developers, Dogecoin maintained a cult following since its creation in 2013, whether it was due to legitimate investment or a simple meme. However in January 2021, due in part to the online controversy with GameStop's stock, attention from Reddit, and a pseudo-endorsement from Elon Musk, Dogecoin's price rose 800% to $0.07 in only 24 hours.
Over the next few months, the price of Dogecoin surged from $0.07 to an all-time high of around $0.50 behind the force of celebrity endorsements and internet attention. However, since it's all time high, the project has calmed back down to its first surge price and it is largely considered dead in the industry.
Zilliqa
Despite introducing new, exciting projects into the space, Zilliqa's price has yet to reflect its innovations. Zilliqa offers users the ability to shard, or split its infrastructure in order to allow for more transactions on the network.
The project gained a lot of traction earlier in the year but it seems to have failed to capitalize upon the hype. It seems that the public remains uninterested regardless of the multiple efforts the coin has made to innovate and impress investors. Its market capacity has dropped 84% from its peak to now.
DAD Chain
Dad Chain was meant to be a decentralized advertisement blockchain that could connect ads across the world. The developers claimed that blockchain could help increase transparency in advertisement data, which would result in better ads for the end user.
They also wanted to help smaller advertisers without the capital to reach a broad audience connect with more potential customers. However, the developers failed to follow through on promises made in their white paper and their market capacity has fallen 80% as a result.
MonaCoin
MonaCoin was originally created in 2014, and much like many other crypto projects, its purpose was to be a peer-to-peer payment network. It is very difficult for a project to maintain support throughout that many years, and although the project had suffered volatility throughout its lifespan, it gained a lot of traction in early 2021 after being rediscovered by a new wave of crypto investors.
Since then, the project has run into major roadblocks such as developmental issues and missed deadlines, which have caused a lot of the original investors to lose faith. The market capacity is also currency sitting at an all-time low.
Bogged Finance
The story of Bogged Finance is slightly different from the rest of these, as its downfall was not caused by investor disinterest or developer woes. Bogged Finance was a decentralized finance startup that aspired to be an all in one platform for investors and traders.
The project gained lots of traction in late 2021, reaching an all-time high of $2. They were unfortunately the victims of a hacking incident and had over $3 million of liquidity stolen. Since this attack, despite the developers' perseverance and best efforts, the coin has not been able to reach the heights it once saw.
Ekta
Is it possible for a cryptocurrency to die more than once? Look no further than Ekta. Ekta was a layer 1 blockchain project and its mission was to provide access to Web3 for the 95% of the population that's not on blockchain. They planned on doing this by linking real-world projects to their blockchain in order to tackle global issues.
The technology and vision were exciting, and their ICO in September 2021 was very successful. However, soon after ICO, they were hacked and their price plummeted. Despite this, the developers kept innovating and delivering on promises, until once again in early 2022 when it looked as if the project would gain steam again, reaching 70% of its peak ICO price. However, due to a lack of goals met, the coin once again dropped in price and is sitting at an all-time low.
Unfortunately, these examples are only a drop in the barrel of failed projects in the industry. In a space with such little regulation, it is easy for developers or investors to fall victim to scam projects or to get attached to coins that may not be able to keep their promises. It's important for anyone looking to get into cryptocurrency that they do their due diligence and research the projects that they decide to get involved with. It is much more difficult to pick a dud than it is to pick a diamond.
Crypto | Dead coins | Scam coins | Cryptocurrency | Altcoins | Dogecoin