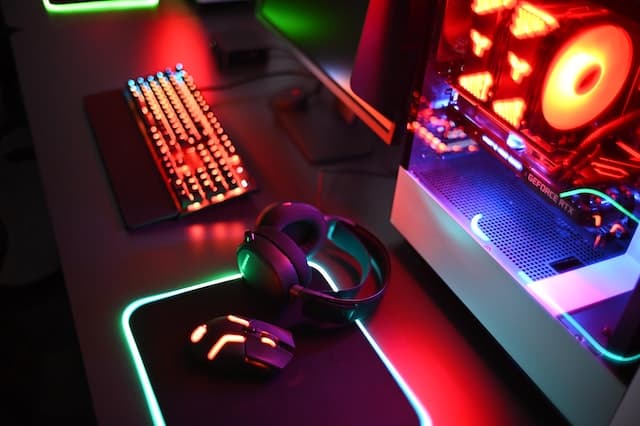 With the rise in popularity of esports in recent years, it is no wonder that many large companies and regular people want to invest in this rising industry. If you want to get your own piece of the pie, there are many different ways that you can invest in esports.
Not sure where to begin? Keep reading as this article will walk you through the basics of investing in esports as well as where you can begin.
Bet on Esports Matches
One way that you can invest in esports is to place bets on different esport matches. Although betting on esports matches is currently illegal in some states in the U.S, you can bet on esport matches in many European countries like the U.K.
However, there is some precedent being set in recent years that could favor esport betting throughout the U.S in the near future. Some of the precedent being set includes a U.S Supreme Court ruling that overturned a law that banned sports betting. Similarly, in 2018 New Jersey allowed esports betting for the popular esport game League of Legends.
There are only two states in the U.S where esport betting is 100% legal which are Nevada and New Jersey. There are several other states where you can still place bets, but they are much more regulated. These states include: Arkansas, Iowa, Mississippi, Illinois, New York, Pennsylvania, Rhode Island, Washington D.C, Oregon, Montana, New Mexico, and Delaware.
Invest in Esports Stocks
A great way for you to invest in esports is to invest in some of the leading companies in the esports space. Many of these companies have publicly traded stocks that you can invest in today.
One of the biggest companies in the esport industry is Activision Blizzard. This company which has produced some of the most popular video games in recent years is a great option for you to invest in. They have created games like: Call of Duty, Overwatch, World of Warcraft, and Diablo. If you were looking for a company in the esport world to invest your money, then you should definitely consider choosing Activision Blizzard as that company.
Another great company to invest in the esport industry is Electronic Arts. They have also produced some of the more popular games in the video game industry which include: Fifa, Madden, Battlefield, and Apex Legends.
While there is no guarantee that you will make money when you invest in either of these companies, if the esports world takes off, you'll be in a good place. This is also a great alternative for those who want to get involved but not take the time to research esports teams and players.
Invest in an Esports ETF
If you don't want to put all of your eggs in one basket by investing in a single company like Electronic Arts or Activision Blizzard, then you might want to invest in an esports ETF. If you don't know what an ETF is, in simple terms it is a basket of shares which are sold together as one stock on an exchange. They basically combine the features and benefits of buying individual stocks, but they allow you to diversify your investment more than purchasing individual stocks.
One such ETF that you can invest in is the Global X Video Games & Esports ETF. This ETF invests in companies that develop, publish, stream, or distribute video game content. By investing in this ETF you will be able to diversify your investment between different companies within the video game and esport industry as opposed to just investing in one company.
Another ETF that you can invest in is the Esports ETF of VanEck Video Gaming and Esports. This ETF is very similar to the previous one in the sense that they both invest in companies in the video game industry.
While ETFS may be diverse, it's important to remember that any investment in the stock market is considered risky, and that you should never invest any money you don't intend to lose.
Start an Esports Team
Starting your own esport team is certainly one way to invest into esports. It is, however, the most challenging out of all of the different ways to invest in esports, but it is also the most rewarding. There is a lot of money to be made in esports if you can build a successful team.
One of the best ways to start an esport team is to play a game competitively yourself and recruit some of the people you already play with. This is certainly not an easy way to invest in esports, but if this is something that you are passionate about then it might just be worth it for you.
Is it Expensive to Start an Esports Team?
Starting an esport team can be very risky and sometimes expensive. The truth is that there is no minimum amount of money that you will need to spend to start an esports team as you could spend a little, or you could spend a lot. If you are someone who already plays a video game competitively and can get people to be part of your team for free, then you won't have to spend any money to begin with.
However, if you want to hire some professional players that are already used to competing at the highest level in esports, then you will certainly have to spend thousands of dollars to get your team started, maybe even millions if you purchase some top notch esports players.
Buy Esports NFTs
With the recent growth of NFTs, it is no wonder that they have also made their way into esports. Another form of investing in esports that you can take part in is to buy esport NFTs. Although there aren't many projects currently out there, one of the most popular projects, The Sandbox, could be a great investment if you are itching to get involved.
The Sandbox is very similar to the popular video game Minecraft as it allows you to use an open world to build and create. If you believe in esports and in NFTs, then this might just be the project for you as you can create your own esports avatars and extras, then sell these to esports players for a premium in order to earn a return on your investment.
Overall, there are many different ways for you to invest in esports. They all have different levels of risk. It is ultimately up to you to decide how invested you want to be in the esports world, and how much risk you are willing to take on.
Any of the different ways of investing discussed above could yield you high returns, it all depends on the path you take, your expertise, and the level of involvement you intend to have.
Esports | Invest in esports | Dota | League of legends | Bet on esports | Esports team