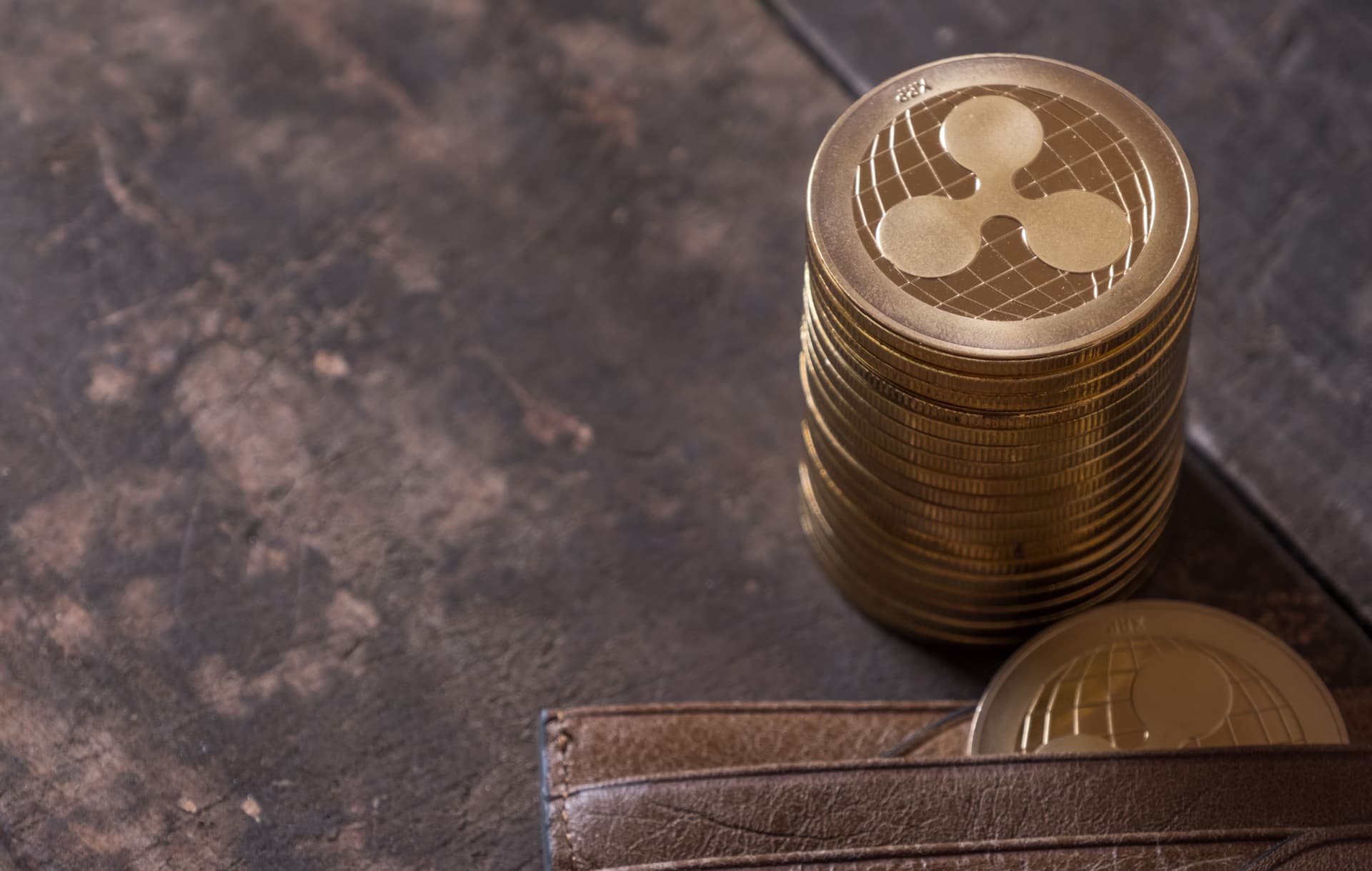 Ripple XRP Price Prediction for 2019
Ripple (XRP) is one of the top decentralized blockchain-based multidimensional platforms. It serves as a direct solution to vulnerabilities in the system of cross-border remittance and the general transference of money from a sending point to a receiving one. Normally, the process is challenging for people in less developed countries where banking systems are not as advanced as their developed counterparts.
For example, business owners in some African countries find it easier to pay for goods in China, using cryptocurrency. This is due to the increased speed, efficiency, and security of such transactions. Ripple is an embodiment of these benefits and works directly with banks to bring the services to their target users.
Ripple Platform and its Benefits
The ripple blockchain platform is built for ease-of-use, allowing anybody, even those who know next to nothing about the technological aspect of blockchain transaction, to send money to others in the form of XRP tokens. It works just like Moneygram, Western Union, as well as other fiat remittance services, and one may even go as far as calling it the blockchain bank-serving version of those services.
Apart from digital currency, the Ripple platform supports the transfer of other value forms including fiat and commodities among others. Although XRP is the official cryptocurrency used on the platform, users can create their own using RippleNet, a network of financial institutions such as banks and payment services that use Ripple products and solutions to improve their own remittance processes.
Ripple co-founder, Jed McCaleb, envisioned a system in which all internal transactions could be verified securely by anyone while protecting user data. Unlike Bitcoin, the Ripple platform found a way to achieve this without the rigorous and problematic mining practices that the blockchain ecosystem has come to be familiar with. This means that mining costs are not transferred into transaction costs for users, ensuring that transactions costs are not high.
According to a statement by Ripple co-founder Chris Larsen, the main purpose of the platform is to provide "secure, instantly and nearly free global financial transactions of any size with no chargebacks."
Origin of Ripple XRP
Originally derived from RipplePay — a platform that sought to provide better digital settlement practices than banks in 2004, Ripple XRP has been around since 2011. It was created by Jed McCaleb who later became the founder of Stellar Lumens, another equally prominent blockchain-based remittance platform. McCaleb and co-founder Chris Larsen acquired Ripplepay after convincing Ryan Fugger who owned it at the time, of the potential it held.
Unfortunately, McCaleb left RipplePay (now known as OpenCoin) and moved on to found Stellar (XLM) while OpenCoin was rebranded as Ripple Labs in 2012. In 2013, the company made directional changes towards becoming a settlement network for banks instead of individuals. It developed new features on its platform and eventually, the name 'Ripple Labs' was shortened to Ripple in 2015.
Benefits of Ripple as a Currency, Network and Remittance Service
Low commission currency exchange

: Usually, individuals run into currency conversion issues from banks because several currencies cannot be converted to each other directly. To solve this issue, banks use the US dollar as a middle ground.
Such a transaction results in a double commission for the first conversion from one currency to USD and from USD to the other. Ripple coin takes the role of the US dollar in this case, but with a far cheaper commission since the conversion processes are different.
Fast international transactions

. Regular banking systems can take several days to effect transactions. On the Bitcoin network, they can take anywhere from 10 minutes to many hours to be confirmed. Ripple blockchain offers an average transaction time of four seconds. Compared to other systems, this can be considered fast.

A supportive payment ecosystem

: Ripple allows its users to create their own digital currencies for cheaper and faster transactions. For example, a user can decide to create a digital currency to buy items such as

collectible cards

or art from collectors without dealing with the hassles of fiat transactions.

Ease-of-use

: Ripple was designed and modeled after any other day-to-day payment system. It is easier to use and much more power safe than other cryptocurrencies like Bitcoin. This makes it quicker and cheaper.

Credibility through its focus on banks:

Digital currencies are at a point where credibility is paper-thin due to recent scams, theft, and plain old

market crashes

. This means that such coin platforms have to go the extra mile to gain the trust of users and investors. Ripple navigates this by servicing banks, some of the most trusted institutions in the world. As a result, it is relatively credible and also exempt from the multiple regulation checks that many other cryptocurrencies face.

Interchangeability

: Ripple can easily be exchanged with any other financial currency or commodity such as gold, with a relatively small commission.
Ripple Price Prediction For 2019
The year 2018 was an eventful one for Ripple, that saw the technology platform making its way into the major headlines multiple times. Packed with ups and quite a number of downs, the year saw Ripple embrace new developments and tick some points off its roadmap.
Performance-wise, the currency fared better than most other digital currencies, eventually usurping Ethereum in market capitalization. In the midst of a poor year for cryptocurrency, Ripple XRP surprised investors with unpredictable bullish runs. Although the percentage margins were nothing like the figures of December 2017, they seemed like drops of water in a stretch of unending desert.
One of Ripple's most notable developments in 2018 was its long-awaited addition to Coinbase, which prompted a price surge and led to an influx of investors. The platform also launched a new gateway known as eMetals last year which allows its users to trade physical metals. This marked its official entrance into the metals market but also prompted speculation on whether it will eventually take over the gold market. Opinions remain divided, with some people saying that it will and others saying that it will only advance the existing market by creating further opportunities.
According to Ripple coin news, the second largest Ripple news site based on traffic, the future may be smoother for Ripple than it may currently seem. The prediction is based on the coming partnerships and developments that the platform will undertake in the coming years. The news site also stipulates that XRP will see its token price grow from less than $1 to almost $10.
Taking predictions even further, Investing Haven, a crypto prediction website has predicted that the value of XRP may be as high as $20 by 2019 because the currency shows the highest potential of all the digital currencies. UsLifted, another prediction website believes that by 2020, XRP may be as high as $22.79 with a circulating supply of 38,739,145,924 XRP.
Roman Guelfi, a crypto field expert believes that 2019 is the year in which Ripple achieves bigger milestones as the market starts to see an influx of new projects.
Final Thoughts
Ripple has come a long way since its founders set out to make transactions easier for banks and, in turn, their individual clients. However, the future is still uncertain despite the predictions. Based on past performance, the Ripple price predictions for 2019 seem plausible. However, if there is anything to be learned from past Bitcoin predictions, it is that such things should be taken with a grain of salt.
Buy ripple | Ripple | Ripple coin | Ripple price | Ripple price prediction | Ripple trading | Xrp | Xrp price