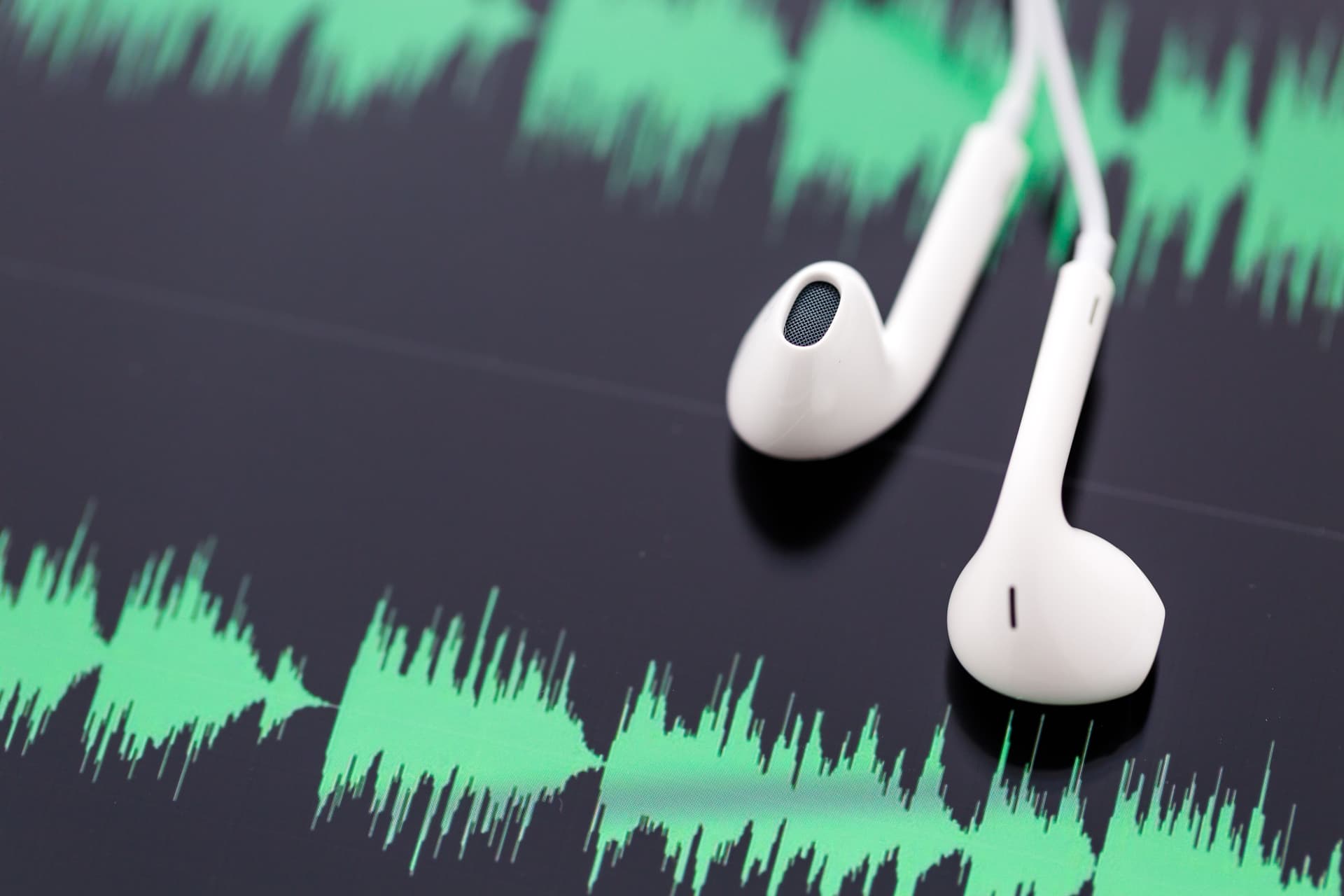 Top 5 Cryptocurrency Podcasts to Look Into
Podcasts are a great way to acquire information and learn about any subject, especially for those who don't have the time or interest to read long articles and books all the time. Also, unlike reading, listening to podcasts allows a person to learn easily while multitasking. Content creators are recognizing this opportunity to get across to their audiences in a better way. According to FastCompany, there are more than 700,000 podcasts available and the number is growing rapidly.
Cryptocurrency is a difficult topic to learn about due to how technical it is. It is also difficult to keep up with the blockchain news without jumping from one site to another. Podcasts analyze and summarize events into versions that crypto users, enthusiasts, and observers can easily understand. Luckily for those looking to learn about digital currencies, their trade secrets, or just keep up with events in the ecosystem, there are a couple of interesting cryptocurrency podcasts available to listen. Here are the top 5 cryptocurrency podcasts to look into.
As far as crypto podcasts go, Unchained is one of the best out there. It is hosted by former Forbes Senior Editor and Contributor Laura Shin and was created in 2016. She leverages her Forbes position to bring listeners some of the biggest figures in cryptocurrency. Shin has interviewed the likes of Ethereum Co-founder Vitalik Buterin, Litecoin Founder Charlie Lee, and head of product for Coinbase Custody Sam McIngvale.
Unchained Interviews usually take a deep look into prominent issues within the cryptocurrency community, such as exchange hacks, the issue of security, and controversy such as the Tether/Bitfinex issue. Each episode is suitable for both beginners and those knowledgeable about blockchain. One of Unchained's most popular episodes is an interview with Vitalik Buterin on "whether or not Ethereum is blowing it."
Shin, a renowned blockchain journalist, also hosts "Unconfirmed", a second weekly crypto podcast that is more focused on ICOs and events within the space. The key difference between both podcasts is that Unchained is more topical and focuses on specific issues, while Unconfirmed gives insights into how top industry figures view and react to these issues. There's never a dull episode as listeners get to hear different takes and new perspectives on them. Both podcasts are one-hour long and updated weekly.
Hosted by Travis Wright and Joel Comm, The Bad Crypto Podcast is a little more casual than others. Travis Wright is a blockchain enthusiast, published author, tech journalist and keynote speaker with experience in cybersecurity from his time at Symantec for Norton. Joel Comm, on the other hand, is also a blockchain enthusiast, New York Times bestselling author, and professional keynote speaker.
Both speakers interview members of emerging blockchain startups, developers, investors and users on new technology and events. Listeners get an inside scoop into the industry challenges that these figures face. However, it doesn't end there. Both beginners and expert blockchain enthusiasts can benefit from topics such as the Binance exchange hacks, and cryptocurrency exchange reviews by seasoned traders.
Some prominent figures who have been on The Bad Crypto Podcast include Peter Kent, author of Cryptocurrency Mining for Dummies, Alex Mashinsky, CEO of Celsius.network, and Jeremy Born, Founder, and CEO of AI-powered cryptocurrency intelligence engine, Coin Genius.
Joel Comm and Travis Wright also co-host another podcast called "Bad Boys of Tech" with blockchain enthusiast Stewart Rogers. The podcast covers "Technology news, reviews, software, apps, gadgets and enterprise solutions."
Formerly known as "The Ether Review," The Third Web is a short podcast on the Ethereum blockchain and technologies that are related to it. It is hosted by Arthur Falls, a freelance blockchain consultant, and crypto enthusiast. Falls interviews industry figures on groundbreaking Ethereum projects from around the world and users get to hear fascinating opinions and predictions about them.
Some interesting podcast episodes include "Reconstructing the moral Fabric using technology", an interview with Amir Taaki, the developer of the first alternative Bitcoin implementation, the SingularityNet artificial intelligence marketplace and Dfinity Consensus.
Industry experts who have graced the podcast include Brian Behlendorf, open-source software leading figure and head of the Hyperledger project at the Linux Foundation; Aparna Krishna, head of education at Blockchain at Berkeley and co-founder of Mechanism Labs; and Subodh Sharma, a professor of computer science at IIT Delhi.
The podcast is tailored towards more expert listeners considering the level of technical information it provides. The Third Web is different from other cryptocurrency podcasts because each episode lasts for about 20 to 40 minutes and comes packed with so much Ethereum-related information.
This is the perfect podcast for those who want to keep up with market-related blockchain news. It's also great for everyone who wants to learn how to trade, invest or manage their digital currency. Coin Mastery is hosted by seasoned cryptocurrency marketer and investor Carter Thomas.
Unlike other podcasts on this list, Thomas doesn't interview industry experts, but he more than makes up for it on his own. The podcast contains a useful analysis of market issues and exposes listeners to concepts in technical analysis and cryptocurrency investments.
For beginners, these are things that can come across as difficult and confusing. However, Coin Mastery summarizes everything into short and interesting episodes. Although some themes may be intimidating to beginners, they become easier to grasp with each episode. To make things easier, the average listener should understand what cryptocurrencies are, and how they are used before listening to this podcast. Coin Mastery stands out due to the valuable trade analysis knowledge which the host passes down to beginners.
Epicenter is a weekly podcast hosted by Brian Fabian Crain, founder of Chorus One and Former COO of Tendermint, and fellow Chorus One co-founders Sebastien Couture and Meher Roy, as well as well as crypto economics researcher, crypto course designer at the University of California, Berkeley, and former Blockchain at Berkeley co-founder Sunny Aggarwal.
Together, these hosts look deeply into blockchain-related issues, new developments, interesting projects, stories, and ideas. They also interview some of the best minds in the industry who are working toward blockchain development in unique ways around the globe, from heading research centers to building successful startups. Interviewees include field experts, inventors, developers, and investors.
These speakers get to join the conversation from different locations around the world, giving users a truly diverse view on how much effort is being put into cryptocurrency and blockchain development in different countries. Some popular Epicenter episodes include "The Role and Challenges of the Ethereum Foundation" with Ethereum Foundation Executive Director Aya Miyaguchi and "Bitcoin Cash" with Amaury Séchet.
Anyone at any level of expertise who is interested in blockchain can enjoy Epicenter. However, it is not as casual as other podcasts such as the Bad Crypto Podcast since it deeply dissects blockchain-related issues.
The likes of Laura Shin and Arthur Falls are creating great learning resources for cryptocurrency users. Podcasts are a good way to actively learn about cryptocurrency or even passively stay updated with current events while unwinding after a long day.

Each one on this list stands out in its own way and provides unique value to the listener. Research shows that the average podcast listener is subscribed to up to 6 shows, so it's okay to add every single one of them to your list!
Bitcoin news | Bitcoin podcast | Cryptocurrency news | Cryptocurrency podcast | Crypto pod | Podcast